'K-Pop Daebak w/ Eric Nam' is a newly launched podcast that highlights K-Pop's weekly best new music through a commentary format with host, Eric Nam.
Before we get more into the podcast, let's learn more about Eric Nam. Named as GQ Korea's Man of The Year, Forbes 30 Under 30 Asia and Honorary Ambassador for the 2018 Winter Olympics, Eric Nam is a multifaceted entertainer and the perfect host for this podcast. He is also a singer, songwriter, TV personality who is fluent in English, Korean and Spanish.
Only 2 weeks after the release of the podcast, 'K-Pop Daebak w/ Eric Nam' has reached the #1 Music Podcast in 18 different countries such as the U.S. and #2 Music Podcast in 12 other countries. Named 'New & Noteworthy' by Apple podcasts, the podcast stands at #1 Podcast across all categories in South Korea, Singapore and Malaysia.
Since 'K-Pop Daebak w/ Eric Nam' is the very first K-Pop artist driven podcast, it aims to reach a diverse audience from existing K-Pop fans to those that are just curious or those who happen to be grazing lightly by the industry.
Just as if you are having a light conversation with a friend, Eric Nam will update you with the newest K-Pop hits and also introduce you to new and existing artists. It is going to be perfect for those busy fans who might not have time to catch up on the trending topics and songs happening in K-Pop.
In addition, Eric Nam also shared through an interview that he wants to let his listeners get to know not only mainstream music in K-Pop but also indie and underground music.
As podcasts are one of the newer forms of shared media, it is expanding daily due to its easy access by people in their everyday lives. According to The New York Times research document released in 2019, podcast listening worldwide has had a 10% jump in listeners in just a single year.
With that being said, 'K-Pop Daebak w/ Eric Nam' has already reached over 130k total downloads on multiple platforms such as iTunes (81k), Spotify (45k), Soundcloud (5k) and Instagram (10k).
Have you listened to this week's episode on @daebakshow??

Eric dives into Weki Meki, EXID, and Winner's new releases!

Eddie Nam also joins and explains why his brothers are not invited to his wedding. pic.twitter.com/AdIjsxafBX

— K-Pop Daebak w/ Eric Nam (@daebakshow) May 22, 2019
In this highly interactive podcast, Eric Nam will be engaging K-Pop fans through social media, asking for their participation and questions that fans are most curious about. For future podcasts, it also promises to bring on special guests with special episodes and also provide fans with more opportunities to win exciting prizes.
You can catch 'K-Pop Daebak w/ Eric Nam' on Apple Podcast, Spotify, SoundCloud, YouTube and so on every Monday! For more information, make sure to check out the official website too.
Read More : Eric Nam 2019 European Tour: Cities And Ticket Details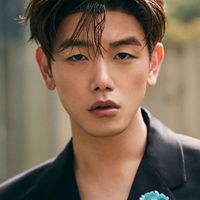 Became a fan of Eric Nam
You can now view more their stories