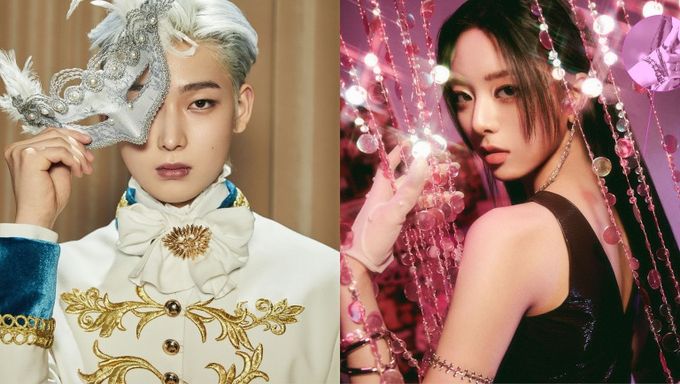 The first half of 2021 has already been an amazing time for K-Pop. With a whole bunch of rookie groups making their debut or their first-ever comebacks and veteran artists making their much-awaited return, it's definitely a lovely time to be a K-Pop fan! Several K-Pop idols have also made their solo debuts and we couldn't be happier about the amount of amazing music that is pouring in.
With that said, here are 8 recent K-Pop songs that are stuck in our heads even now!
1. ASTRO - 'ONE'
ASTRO's 'ONE' occupies the first place for more reasons than one. There is something revolutionary about this song, be it the refreshingly intense, energetic and power-packed concept, the production value, each member getting equal scope to showcase their talents, the aesthetic or simply the overwhelmingly gorgeous visuals. The choreography is simply unbeatable. Newer AROHA would undoubtedly guess that this is the concept ASTRO is used to because that is exactly how flawlessly they execute it.
One of the most promising rookies in the industry can no longer be called rookies. They have flourished into fully realized artists who are exploring varied avenues both conceptually and sonically. 'Fever' is a song that you won't be able to get out of your head, even more so once you watch the music video. It is sinfully good, if we may say so ourselves.
3. ITZY - 'SHOOT!'
ITZY did a full 180 on their sound with 'SHOOT!'. There's something about this song that could quite literally be the OST of any heist/action film. It is fun, addictive and the Western twang gives it the right amount of edge. We simply can't stop listening to this track.
Kang Daniel's 'Paranoia' is an intricately personal and dark take on the blues and greys of the state of a paranoid mind. It is the perfect example of a song sounding quite opposite to what it really is conveying. It makes one want to get up and groove but the lyrics suggest otherwise. Either way we can't get enough of it.
5. STAYC - 'ASAP'
STAYC found their own original colour and sound with the song 'ASAP' and it is a complete bop. 'ASAP' is the kind of song that you'll find yourself humming at random times of the day. It definitely makes us want to look forward eagerly to their music in the future.
6. weeekly - 'After School'
This list would not be complete without the song of the summer, 'After School'. This song is quite literally everywhere, with fans and non-fans alike, bopping to this song. It went viral soon after its release and rightfully so because everything about this song is perfect without a doubt. It's the kind of song that one can go to when they're feeling down and instantly cheer up. We need more of this in our lives.
7. WEi - 'BYE BYE BYE'
WEi made their summer comeback with a peachy beach bop. The tropical vibe is full of bright energy and more than that, we're just happy to have our favourite boys back. Even though they're saying "bye bye bye", we couldn't have asked for a better "hello".
BamBam made a completely unexpected solo debut with the beautifully peppy song 'riBBon' and it screams "BamBam". It seems as though the artist has poured himself into the song because it is laced with his own personality and individualism. It is uniquely his own and the fact that he enjoys it so much himself, only adds to its appeal.