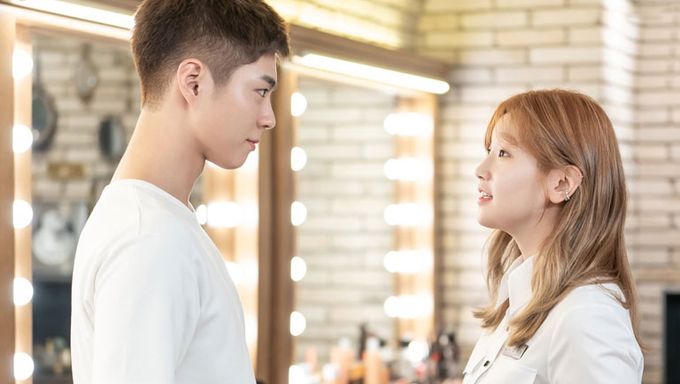 The drama "Record Of Youth" is popular and not only in Korea.
Since its start on Sept. 7, the drama starring Park BoGum, Park SoDam, and Byeon WooSeok has interested many. In Korea, the ratings have increased to 7.8% (4th and 5th episode).
With the top actor Park BoGum as the lead, "Record of Youth" has also received spotlight overseas. The drama is available on Netflix and has been popular in various countries such as Vietnam, Thailand, United Arab Emirates, Taiwan, Singapore, Philippines, Nigeria, Malaysia, Japan, Bangladesh, and more where it entered the top 10 of daily popular content on Netflix platform (different for each country).
Looking at data provided by Flixpatrol, the drama is ranked 10th in the top 10 most popular TV shows on Netflix in the world today (Sept. 23).
If you want to access the data for more details, you can here. (Note that Flixpatrol does not have access to data from all the countries of the globe but a huge majority).
A lot of people are enjoying the drama.
Are you also watching the drama? Is it available in your country? Is it in the top 10 daily popular content of your country?