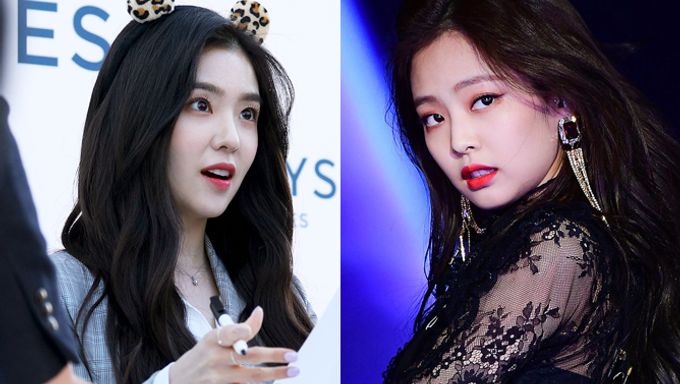 In conjunction with Red Velvet's Irene's upcoming birthday on March 29th, Irene held a surprised fan meeting and birthday party with 100 lucky fans on March 25th.
The birthday party was held at S.M Entertainment Communication Center and fans were able to celebrate her special day beforehand together. Although it was Irene's birthday party, she prepared photo cards of her when she was younger for her fans as presents. She thanked them for coming and spending the time with her and also the continuous support she had received from them.
However, when she was choosing a photo from her phone's photo gallery to show her fans, she received an unexpected FaceTime request from BLACKPINK's Jennie which surprised both her and the fans.
When Irene told Jennie that she was currently holding a birthday party, Jennie asked if she was having it with her fans. With that being said, Irene flipped her phone and showed Jennie the fans in front of her. Jennie was also surprised by the situation and told her that she will call again later. Before ending the call, she said that she is also a 'luvie' (short form of Red Velvet's fandom ReVeluv). With that, they ended the short FaceTime which they had.
https://twitter.com/redjuhye0n/status/977853904212774912
It was revealed that BLACKPINK's Jennie went to Jeju Island for a schedule and called Irene because she wanted to show her something. Sadly, we do not know what she wanted to show Irene but it proves how close these two female idols are.
https://www.instagram.com/p/Bgv3Vayn7Z3/?hl=en
After the birthday party had ended, Irene uploaded pictures of the birthday party and photos of her on their official Instagram account.
We wish her a very happy birthday in advance!
Read More : 2018 Red Velvet Fan Meeting In Chicago: Date and Ticket Information