Red Velvet's Irene is the focus of two dating rumors: Prince SeHun or Prince Simon D?
Ever since early this year, netizens have called out alleged dating rumors between Irene and two potential celebrity boyfriends. Through various portals, netizens have uploaded alleged proofs that show Irene's boyfriend potentially being EXO's SeHun or Simon Dominic. If any of these rumors are true, it appears we may have a real K-Drama style love triangle among the top artists in K-Pop!
Must Read : NCT's TaeYong and Red Velvet's YeRi are the Next SM Couple?
Take a look at the alleged proof and let us know which you'd rather ship!
Irene & Simon Dominic
Irene and Simon D come from two very different genre scenes. Irene is the leader of Red Velvet, one of the most popular K-Pop princess groups. Simon D is the King of K-HipHop, where he rules the underground with his AOMG crew. So how did the rumors between them start?
1. Keyword: "Simon D Irene"
As with any beginning of dating rumors, it started with the most searched keyword through search engines. When netizens typed "SsamD (Simon D's nickname)" into Naver, Irene's name was always at the top of the lists. Why would netizens worry over such a minor detail? Sasaeng fans are usually the first to know about any celebrity couples, and they always search key terms about the inside information – leading to the most popular search terms. Thus, the Simon D & Irene rumor was born.
2. Simon D the next Choiza?
Things started to calm down after no farther news, but that all changed with one post. An anonymous user posted onto a forum claiming that "Simon D is the next Choiza…" Choiza garnered a lot of hate from the public after supposedly 'seducing' young Sulli (who was also a SM pop princess).
What's more, when netizens begged for more information, the user replied that Simon D and the idol met when the idol started getting private rap lessons from the AOMG artist. The user also revealed that the idol's name started with "I". An idol in charge of rap, who's name starts with I? It all started pointing toward Irene of Red Velvet.
Irene & SeHun
The second alleged coupling is definitely more believable. As you all know, Irene and SeHun are both idol artists under SM Entertainment. The two were always acquainted through their mutual company since their training days, but rumors started flying after the two showed amazing chemistry during a photoshoot for Ceci Magazine.
1. Keyword: "Irene SeHun"
It was a given that the popular search key term after Irene was Sehun. The interesting part about this fact was that the search term began trending even before the two idols got together for Ceci. Interesting… What was it that the sasaeng fans knew, but were hiding?
2. Ceci Photoshoot
The two idols were paired as a romantic couple for Ceci magazine. Through the photos and the behind the scene videos, fans were able to see alleged sparks flying between the two. Their amazing chemistry just seemed too real for it to be fake. Netizens brought up the fact that Kai and Krystal also showed amazing chemistry together on the set of a W photoshoot – and the two are now an SM item. Do we see another historical photoshoot in the works?
3. Lovey Dovey Gazes
After the speculations started circling, netizens took to past photos and videos to find proof of the two's relationship. They allegedly found snippets between the two, where the looks on the faces just screamed love. SeHun seemed so happy to be receiving a bouquet from Irene, and the two just seemed as if they can't help but smile as they unconsciously rotated around each other.
4. Hawaii
We all know that SM Entertainment took almost every one of their employees out to Hawaii for a vacation workshop. Well, netizens claim that SeHun and Irene took this opportunity to spend some intimate time together. The pair uploaded similar photos onto Instagram, making the netizens speculate that the two were enjoying a romantic drive date together. At another time, the pair were caught walking in after a water game. Apparently, the atmosphere between the two were absolutely couple-like.
What do you think? Do you ship "Irene D", "SeRene" or none of the above?
Must Read : Tiffany And Gray Caught Up In Dating Rumor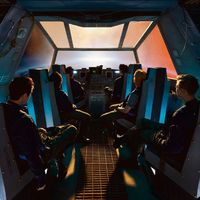 Became a fan of EXO
You can now view more their stories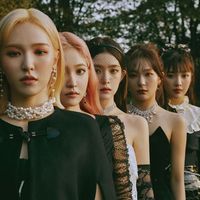 Became a fan of Red Velvet
You can now view more their stories