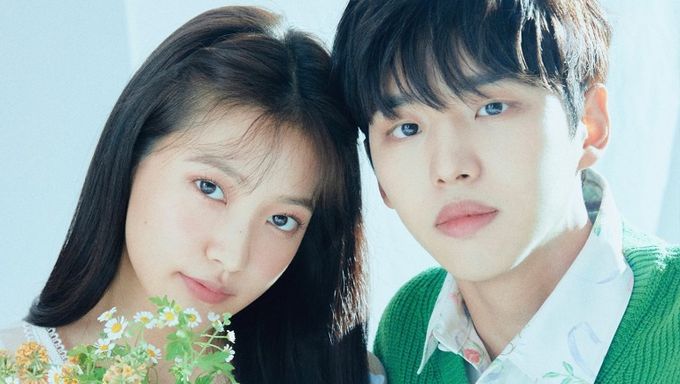 "Blue Birthday" is a web-drama currently airing on PLAYLIST V-Live that tells the story of two very close friends and one day that changes everything.
T/W: Suicide
The day happens to be Oh HaRin's birthday (Oh HaRin is played by Red Velvet's YeRi) when Ji SeoJun (played by PENTAGON's HongSeok) decides to leave the world. However, through a fantastical twist of fate, Oh HaRin is able to travel back and forth in time. Will HaRin be able to change their destiny?
If that intrigues you, you can watch "Blue Birthday" on Rakuten Viki or on NaverTV and from August 6 on YouTube.
Recently, PLAYLIST Originals posted a fun personal interview of the two lead characters, Oh HaRin and Ji SeoJun, which has been receiving a lot of attention from fans.
YeRi and HongSeok shared, while in character, how they met, their hobbies and their dreams in life. They also debated on mint-chocolate ice cream and their MBTI types and spoke about their biggest fears as well as the age when they wanted to get married! It is clear that the characters are quite different from each other, yet have many similarities. HaRin is bright and energetic whereas SeoJun is rather mysterious.
Not only does the interview help viewers understand the characters better, it also prefaces their relationship and dynamic in the drama. Will you be watching "Blue Birthday"? Share your thoughts with Kpopmap in the comments section down below!