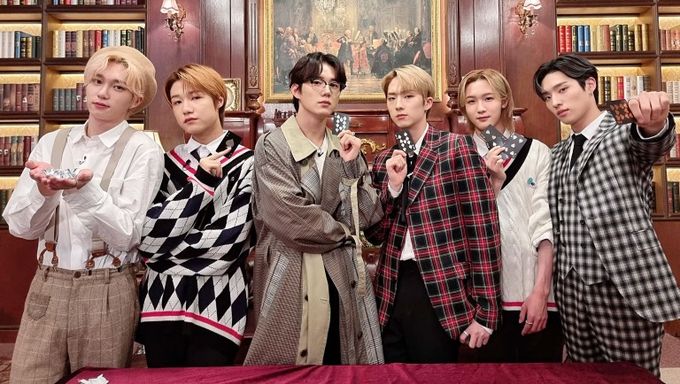 You might never have taken time out of your day to think what it would be like if the P1Harmony members were drinks at a cute cafe. However, we have done the thinking for you! Based on the members' appearances, personality traits, quirks, habits, and more, we reimagined exactly which aesthetically pleasing cafe drinks they would be! 
Presenting to you, the P1Harmony members as cafe drinks!
1. KeeHo - Mugwort Cream Latte
If KeeHo were a cafe drink, he would be a Mugwort Cream Latte. This drink brings together a blend of the old and the new to create a trendy taste that is good for your health too! KeeHo is the very definition of Gen Z but he also sometimes acts like he has been in this world for far too long. Besides, the laughter he brings around him is enough to chase all the blues away. KeeHo is the human version of this drink.
2. Soul - Kiwi Hibiscus Ade
Soul has an interesting and whimsical personality. He is curious, inquisitive, and has his own way of living his life. He would be a Kiwi Hibiscus Ade, which has an elite taste, to say the least. The fascinating mix of flavours will stay on your tongue for a while and you'll keep coming back for more.
3. JiUng - Cotton Candy Latte
JiUng is a precious gem of a person who needs to be protected at all costs. He has a deep understanding of his own self and takes special care to make sure that he is true to himself. He would most definitely be a Cotton Candy Latte. 
4. InTak - Crimson Punch
InTak is strong, confident and leaves a powerful impression. He would be a Crimson Punch! Featuring strong flavours that will surprise you with each sip, this drink is perfectly suited to Intak. 
JongSeob would be a Galaxy Ade because he has a rich inner world that holds a whole universe inside. His unique ideas and worldview are only comparable to this drink. Not only does it look good but it will also revitalize you with its myriad flavours.
6. Theo - Peach and Cherry Cream Soda
Theo is gorgeous and he glows. He also has pleasantly surprising sides to him that have come out over time. He would definitely be a Peach and Cherry Cream Soda. Its subtle yet refreshing taste will leave you thinking about it all summer, just like Theo.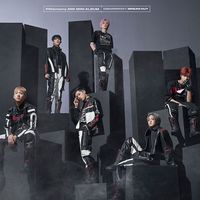 Became a fan of P1Harmony
You can now view more their stories