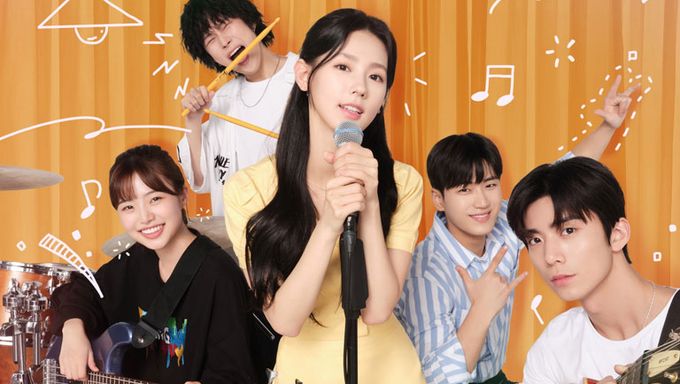 The school music romance web drama "Replay: The Moment" will interest a lot of K-Pop fans.
(G)I-DLE's MiYeon, Kim MinChul, SF9's HwiYoung, Choi JiSoo, and H.B.Y's Marco are the lead actors of this school romance music web drama.
MiYeon will debut in acting in this drama. Actor Kim MinChul acted in web dramas "Necessary Dating Education", "The Guilty Secret", and "Single & Ready To Mingle" and had supporting roles in the drama "Melting Me Softly" and "Record of Youth".
HwiYoung first acted in the SF9's debut web drama "Click Your Heart" (2016) with fellow members. He then acted in the web dramas "DokGoBin Is Updating" and "The Mermaid Prince: The Beginning" in 2020. Actress Choi JiSoo does not have much experience but she had the lead role in the web drama "300-Year-Old Class of 2020". Like MiYeon, Marco is debuting in acting too.
The drama will be available with English subtitles on LIKE THAT YouTube Channel, check the links in the article.
Here is more information.
Replay: The Moment (2021)
Information
Title: Replay: The Moment / Replay / Ripeullei : dasi sijakdoeneun sungan / 리플레이 : 다시 시작되는 순간
Director: Ko HeeSeop
Writer: Kang MinChae
Network: LIKE THAT
Runtime: From Jan. 19 on OTT platforms, From Jan. 26 on YouTube
# of Episodes: 10
Genre: Romance, School, Music
Language: Korean
Summary
"The moment my first love starts again". It tells the relatable romance of eighteen years old who are clumsy and uncertain but with pure hearts.
Cast
(G)I-DLE's MiYeon as Yoo HaYoung
Goddess vocalist of the band. She has no filter.
Kim MinChul as Gong ChanYoung
Shy keyboardist of the band. He looks 2% lacking sometimes, but he has something special for sure!
SF9's HwiYoung as Lee JiHoon
Cool guitarist of the band. He is a tsundere. He is only interested in HaYoung.
Choi JiSoo as Im SeoEun
Lovely bassist of the band. She is called 'Leader Imseo'. She's so lively and a huge K-Pop fan.
H.B.Y's Marco as Sim TaeYoung
Drummer of the band. He is childish, especially with SeoEun.
Kwon HyukSoo as Lee InHo
Sound engineer.
Links
Poster & Teasers
Here is the teaser.
Here are the official posters.