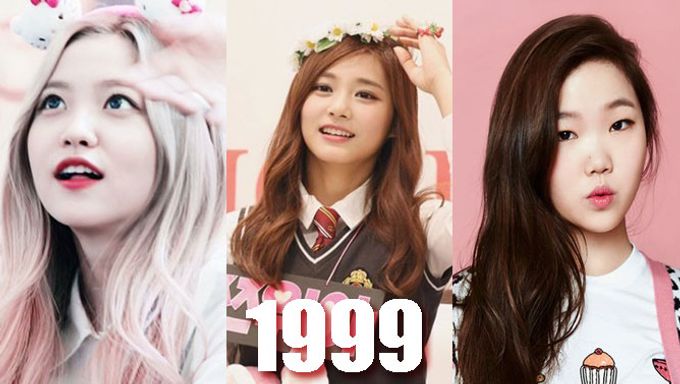 It appears so many bright stars were born just before the turn of the century!
1999 was the year of the rabbit, and much like the cute fluffy creatures, many of our favorite K-Pop idol girls were born! We're starting to commonly see K-Pop idols who were born in the 21st century, but let's take a look back at the idols born in the last year starting with 19.
Must Read : Reply 1994!! 2015 HOT Idols Born In 94 Compilation
According to their zodiac animal, fluffy bunny, they're generalized to be gentle, quiet, clever, elegant, alert, kind and patient. We've listed 7 K-Pop ladies of the 1999 bunny. Take a look to see if these girls fit the zodiac description!
1. AKMU's SuHyun
(May 4)
2. IOI's Choi YooJung
(November 12)
3. Oh My Girl's ARin
(June 18)
4. Red Velvet's YeRi
(March 5)
5. APRIL's NaEun
(May 5)
6. TWICE's Tzuyu
(June 14)
7. TWICE's ChaeYoung
(April 23)
Bonus!
The 1999 Rabbit year also includes the 3 powerhouse child actresses.
1. Kim SoHyun
(June 4)
2. Kim YooJung
(September 22)
3. Jin Ji-Hee
(March 25)
What a year!