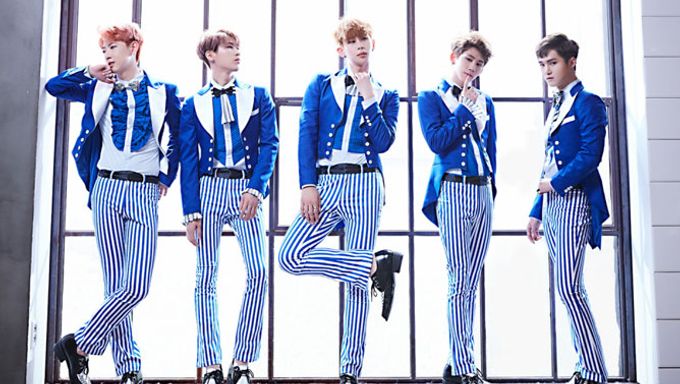 Road Boyz are making their comeback with a new digital single album, "Shake It Shake It"!
The Road Boyz, who have been greeting their fans on V-App Channel 'IDOL xIDOL', have announced their comeback plans! This upcoming Friday, May 20th, Road Boyz will be releasing their new digital single album "Shake It Shake It". The Road Boyz had previewed their new track on their V-App channel through a busking performance held in HongDae.
Must Read : Block Out the Controversy: Road Boyz Profile
Another surprise for their fans was the presence of the latest daesae, Jo SeHo! The famous comedian, who has a long bond with the boys, had participated in promoting the boys' new track in the streets of HongDae that night. Jo SeHo, who is well known to flake on a couple events due to the high demand of his presence, has taken the initiative to help promote the boys. He had actively participated in the input of ideas for the comeback event. 
'Shake It Shake It' is composed of fast tempos and a rhythm that will get you moving! The boys will be putting on a spectacular performance of a twist in swing dance, fit for the song. The Road Boyz expressed their gratitude to their senior, Jo SeHo, for his passionate assistance, and asked their fans to look out for their return on the 20th.