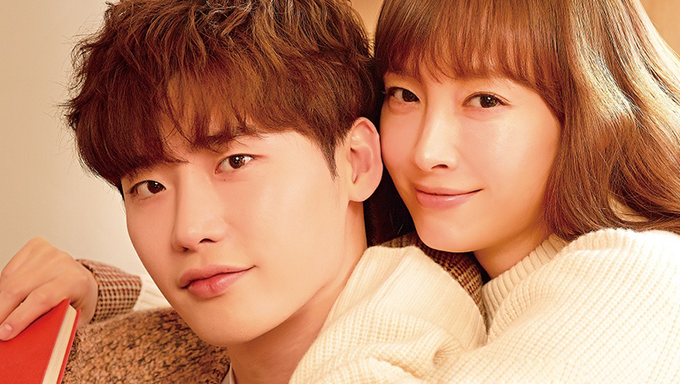 "Romance Is a Bonus Book" also called "Romance Is A Supplement" is one of the most expected dramas of the beginning of 2019. It will be broadcasted on the cable channel tvN.
The casting is amazing. Lee JongSuk, a top Hallyu actor, is the main actor and many fans are waiting for this new drama and it will be his first romantic comedy. The actor acted in popular dramas such as "I Can Hear Your Voice" (2013), "Pinocchio" (2014), "W" (2016), and "While You Were Sleeping" (2017).
Lee NaYoung will be the female lead. She might be unfamiliar to new international K-Dramas fans as her last drama was "The Fugitive: Plan B" in 2010. The actress is very much famous and recognized in Korea for her good acting and beauty. Many were also interested in her wedding with famous actor WonBin in 2015.
Here is more information.
Romance Is a Bonus Book (2019)
Information
Title: Romance Is a Bonus Book/Romance Is A Supplement/Romaenseuneun Byeolchaekburok/로맨스는 별책부록
Director: Lee JungHyo
Writer: Jung HyunJung
Network: tvN
Runtime: January 26th 2019
# of Episodes: –
Language: Korean
Summary 
The drama will tell the stories of people who work at a publishing company.
Cast
Lee JongSuk as Cha EunHo
He is 32 years old. He is a genius writer and the youngest chief editor at the publishing company. People call him "The emerging star in the writers' guild". He makes hearts flutter with his cynical attitude and his warm and soft appearance. He has his unique charms. He knew the DangYi from the past and she is the one that brought him into the writer path and also made him not trust in love. He could not believe it when she came for an interview at his publishing company. He was thinking "A graduate from a famous university, why is she pretending to only have a high-school diploma? Is she a divorcee?". He also started to get jealous when another man in the company started to show her interest.
Lee NaYoung as Kang DanYi
She is 37 years old. She has high qualification for jobs with a career with much experience. She was once a successful publisher, but she became penniless and lost her senses at work. She will do everything to get a job. She got divorced last year (she also has a daughter) and she has nothing now: no husband, no house, no money, and no youth. Her heart started to beat again after a decade because of two younger guys.
Interesting Facts
Here is one of the first teasers.
Here are the posters.
Lee JongSuk mentioned in the past that Lee NaYoung was his ideal type.
Lee JongSuk posted a picture of him on the set.
https://www.instagram.com/p/BqL9KeThJtW/
Read More : 5 Actors That Get Fans Excited With Their First Romantic Comedy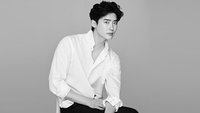 Became a fan of Lee JongSuk
You can now view more their stories