"Rookie Historian Goo Hae Ryung" is a historical drama that got many already excited.
Actress Shin SeKyung confirmed her participation in the drama. She is a well-known actress who previously acted in "Six Flying Dragons" (2015), "The Bride of Habaek" (2017), and "Black Knight" (2017).
Cha EunWoo is THE hot actor of the moment. Last year, he stole hearts when he was the lead character in "My ID Is Gangnam Beauty". His participation in "Rookie Historian Goo Hae Ryung" was confirmed on Mar. 4th.
Many are curious to see the two actors chemistry as well as Cha EunWoo acting in a historical drama! Since the announcement of the news, fans have been busy imagining the acting-dol acting as a prince.
Here is more information.
Rookie Historian Goo Hae Ryung (2019)
Information
Title: Rookie Historian Goo Hae Ryung/Sinipsagwan Guhaeryeong/신입사관 구해령
Director: Kang IlSoo, Han HyunHee
Writer: Kim HoSoo
Network: MBC
Runtime: From July 17 2019
# of Episodes: -
Language: Korean
Summary
The story is set in the 19th century where men and women are not seen as equal. A woman will try to become a historian and try to 'change' society. And it tells the romance between her and the prince.
Cast
Shin SeKyung as Goo HaeRyung
She is 26 years old.
She is a free soul who spent her childhood in the Qing Dynasty. She is curious about the world.
She is a trouble maker in the Hanyang of the 19th century. The way she thinks is too different from the society norms back in Joseon. At the age of 26, she should be married. She will plant the seeds of 'change' in a Confucian society where woman and man are seen and treated differently. She is trying to grab her own destiny.
She enters the palace as a palace historian intern. She has a mysterious relationship with YiRim.
ASTRO's Cha EunWoo as Prince Lee Rim
He is 20 years old. He is the second prince in line to the throne.
The prince has never dated. He lives a lonely life in the palace. But, at the same time, he is a popular writer of romance novels. His pseudonym is "Maehwa Teacher". He has a double life.
Inside of the palace, he is hated by the current king and he is a problematic prince who breaks the royal peace.
In the middle of his life, he met the 'stalker' Goo HaeRyung. He started to know the true feeling of love not by writing but by meeting her.
Park KiWoong as Crown Prince Lee Jin
He is 28 years old.
Older brother of Lee Rim. He is a sad man. He is doing a proxy for the current king. He is struggling with his subordinates and his father in law.
He is very caring for his younger brother. The only peace and joy for him is his younger brother.
Interesting Facts
Here is the first teaser.
Here are official posters.
Read More : Korean Fan Tells Cha EunWoo To Lose Weight International Fan Comes To The Rescue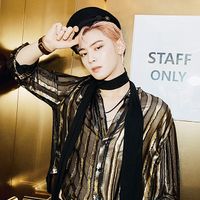 Became a fan of Cha EunWoo
You can now view more their stories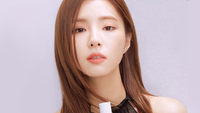 Became a fan of Shin SaeKyeong
You can now view more their stories