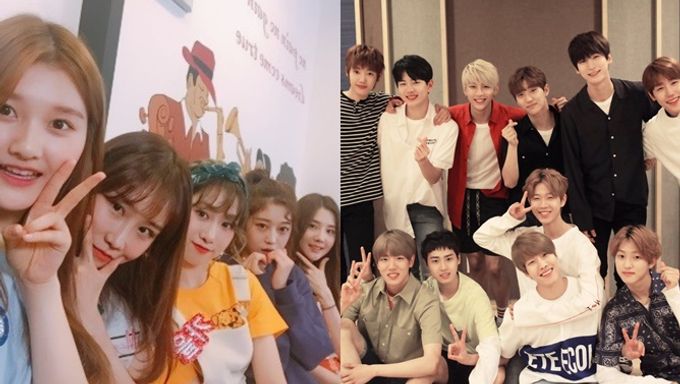 It's already in the mid of June and the first half of the year is finished. It's been such a busy times in K-Pop scene for so many groups debuted and had comebacks. There were times when sad news continually poured out, such as girl group's disbandment and controversial actions done by idols.
Now, the second half of the year is starting. Though there were sad news and unbelievable moments, time will go on and past will remain as a past.  The future, however, is something to hope bright for and get excited for! A lot of idol groups are forming and getting ready for their debut. This means more diverse music, more diverse characters, and more diverse stages to look forward to!
Check out the idol groups who are preparing their debut any time from June of 2017. 
1-Black Mamba 
Black Mamba did not officially debut yet, however they had a performance in idolCON, singing 'Rock And Roll Love' and 'Do You Love Me', their debut songs. They caught the attention of the public with powerful performance and raised expectations of their debut. Members like Hwang AhYoung and Im JungMin are from Produce 101 SE1, and their talents are already proven to the public. 
2 - IZ
Music K entertainment is preparing a boy band, IZ. They will be debuting on August of this year and released a picture with a  comment, "IZ August Debut! Coming Soon!" The members are JiHoo, WooSu, HyunJun, and JunYoung. Though they are young in age, their talent in music is known to be that of a professional. They've been preparing to debut for 2 years, and now they are ready for a go!
3 - Boy Group from MBK Entertainment
MBK entertainment is known to be preparing a boy band as their project in second half of 2017. Though they will be a "band", the entertainment is preparing them to be able to dance as well. The specific members and debut date is not official yet. 
4 - Boy Group from YG Entertainment
Youngest trainees in YG Entertainment are ready to step on the hot K-Pop scene. Bang YeDam, from KPop Star 2, is known to be joining to group. The average ages of boys will be about 15~17 in Korean age. YG Entertainment stated that, if the first half of the year was all about current groups, the latter is about new group's debut. Like MBK entertainment, no official names or dates were mentioned. 
5 - Golden Child 
Known as the brotherly group of INFINITE, Golden Child is, among the list here, the most well known group. Though they did not debut officially, they are currently on Mnet "WoolimPick", where they try to get ready for real variety programs after debut. In the program, they seem professional and ready despite the fact that they are still trainees. Their potentials are proven by the fact that they have fans before debut. 
6 - Debut Group from Produce 101
Of course, the long awaited, Produce 101 SE2 will be having its end with a new start of 11 boys debuting. Since the final stages and votes weren't done yet, there is no clue of who will make it to the top 11. However, all fans will be very familiar with whoever debuts, since they've seen them from the start of the year. 
7 - P.O.P
P.O.P, known as the sisterly group of Mamamoo, is known to debut in the second half of 2017. No exact dates were told, nor the full members to debut. The group is to have about 6~7 members, however, only 5 of them were opened. Some of the "Opened" members were sometimes caught on camera when they tried out for diverse projects such as IDOLM@STER.KR.
8 - S.I.S
S.I.S is one of the group that is coming pretty soon. Their teasers are all released and their debut, June 25th, is getting close. The concept of the group is  "lovely younger sisters" and their name, S.I.S is known to be an abbreviation of Serendipity in Stars, also a shortened term of sister. The group is consisted of Dal, SeBin, GaEul, MinZy, Anne and J.Sun, all in all of 6. 
9- Favorite
The group has already been performing in the name of  "Any story Girls" as a pre-debut. Also, some of the members already had their experiences on stage, like Park GaEul, on Produce 101 SE1, and Go ARa, on K-Pop Star SE6. All members have been communicating through V App and their official pages about how their preparation is going, such as  jacket album photo shoot. Their name is already quite known among the public, which is a great start for a debuting group.    
Must Read : Upcoming Rookie K-Pop Groups and Idols Debuting in 2017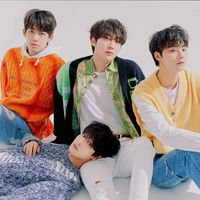 Became a fan of IZ
You can now view more their stories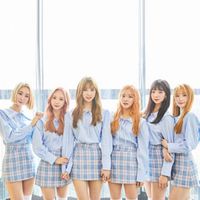 Became a fan of S.I.S
You can now view more their stories