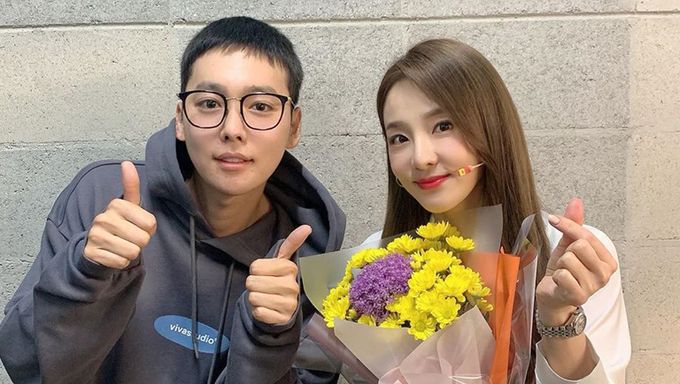 Did you know that not long ago, Sandara Parkhad made her debut as a musical actress through "Another Oh HaeYoung"?
Many of her fans were excited to hear about her debut as a musical actress and Sandara Park had also shared her nervousness and excitement for her debut as a musical actress.
On May 18, Sandara Park had posted a picture together with WINNER's JinWoo on her Instagram!
https://www.instagram.com/p/CAUx5_Wp9SF/
Fans were surprised and loved the fact that both of them were still keeping in close contact with each other.
Through the caption, Sandara Park had shared that it was a pity to see how JinWoo was unable to watch her first performance before entering the military. However, she was really grateful and thankful that he was able to watch the musical during the weekends. She also praised his loyalty and mentioned that he was the best.
Previously, JinWoo had entered the military earlier on April 2.
Seeing the close friendship between the two, some fans started to share some of the photos which the two had taken previously.
Are you also rooting the friendship of Sandara Park and JinWoo?
Read More : [UPDATE] Idols Born In 1992 & Mandatory Military Service: Who Has To Go? Who Already Enlisted?