We've all heard the stories of sasaengs. From letters written with blood, breaking and entering, and unwanted physical contact. The recent sasaeng behavior towards Wanna One is no less extreme.
YMC Entertainment recently stated that the boy band members have been going through a lot of stress due to the behaviors of sasaengs. In fact, some of the sasaengs even illegally obtained the members' phone numbers and have been calling them day and night.
And it turns out that the car that took Wanna One to their daily scheduled appointments had been rigged with a GPS tracking device. Sasaeng fans inevitably tracked them down and interfered with their daily schedules.
YMC Entertainment only requested fans to respect their artists' privacy and did not address how they will respond to further provocative behavior from sasaeng fans.
Read More : YMC Entertainment Releases Official Statement About Yuk JiDam & Kang Daniel Situation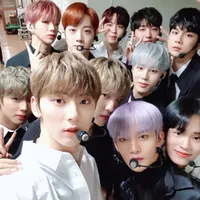 Became a fan of Wanna One
You can now view more their stories