What would you do if the star of your dreams was visiting your country and you desperately wanted to meet them? These two women clearly would go as far as breaking the law by infiltrating restricted areas of an airport.
Just recently in Thailand, two sasaeng fans acquired Lee JongSuk's flight itinerary and almost achieved a flawless 'perfect crime'.
They disguised themselves as airport staff members and waited for the South Korean actor in the restricted area. And soon, they were able to meet with him face to face and even shake hands with him.
While they probably would have gotten away with it, there was only one problem. It turns out that one of them posted their encounter with the actor on social media, while also describing how they achieved their plan. Pretty soon, the authorities were notified and the real airport security staff took action.
Fans have been criticizing the sasaeng fans for their actions and the airport has currently filed a lawsuit against them. The recent incident may potentially have negative consequences for the airport's evaluation ratings as well.
Read More : How K-Pop Aesthetics Captivate Fans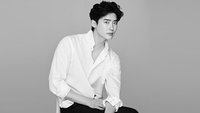 Became a fan of Lee JongSuk
You can now view more their stories