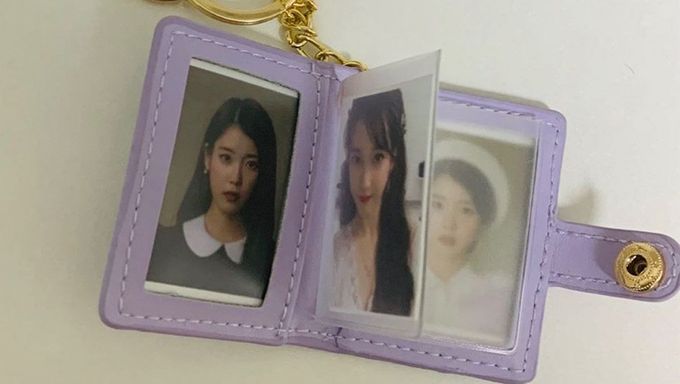 Do you know that among K-Pop fans there is one particular goods that is recently trending?
It is actually a merchandise that is available in Starbucks Korea 2020 spring collection! As you can tell, it is a mini photo booklet that you can store photos.
K-Pop fans had decided to use it to store photos of their favorite K-Pop idols!
One fan had decided to put photos of IU!
However, it looks like this merchandise is so popular that scalpers had decided to make use of this opportunity to earn some extra cash.
It is originally sold at KRW10,000 (USD8.37) but it is being sold almost 4 times on the internet!
It goes as high as KRW43,500 (USD36.39) causing many to be furious in the price hike.
Some are also saying that the scalpers are selfish and hope that no one will purchase from them too.
What do you think about this situation?
Read More : 4 Male K-Pop Idols Show Off Their Friendship Rings