The world of K-Pop has increasingly become a tool for people to make money, both legally and illegally.
Illegally, someone recently attempted to impersonate EXO member Chen to try and scam a few bucks out of unsuspecting EXO fans. However, the plan didn't work out as planned.
D.O. and Chen are currently the only EXO members who do not yet have their own Instagram accounts. This seems to have been the reason why the scammer decided to impersonate Chen as fans are always on the lookout if either of them end up creating Instagram accounts.
The scammer uploaded the messages below in an attempt to steal money from fans.
However, fans found it very suspicious as it didn't make sense that Chen would create an Instagram account and the first thing he does is ask money from fans.
In addition, none of the other EXO members who have an account were following the account.
The fake account was eventually deleted soon afterwards.
Read More : EXO Kai Seen In Public For The First Time After News Of Dating BLACKPINK Jennie Broke Out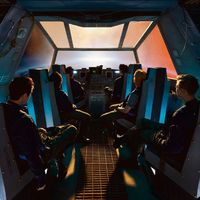 Became a fan of EXO
You can now view more their stories