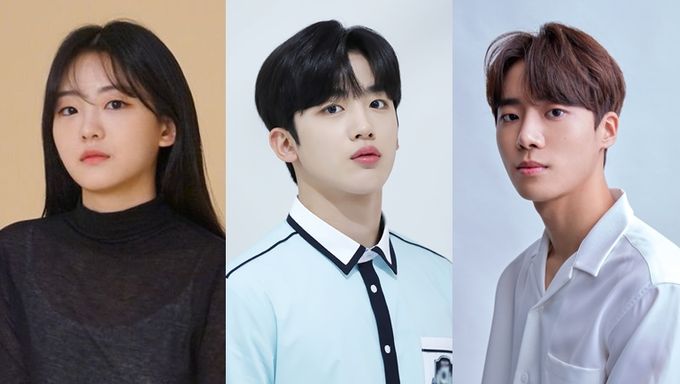 "School 2021" is a drama awaited by many because the drama is part of the well-known "School" series which started in 1999. The last "School" drama was "School 2017" in 2017.
WEi's Kim YoHan, Chu YoungWoo, Cho YiHyun and Hwang BoReumByeol are cast.
Kim YoHan debuted as an actor in the KakaoTV web drama "A Love So Beautiful". "School 2021" will be his first drama to air on TV. Many are looking forward to him in the drama.
Chu YoungWoo is a rookie actor who starred in the BL drama "You Make Me Dance" and the upcoming drama "Police University". Cho YiHyun has previously acted in "My Country: The New Age", "Hospital Playlist" and "How To Buy a Friend". Hwang BoReumByeol acted in the web drama "The World Of My 17" and "Can I Step In?"
KBS has canceled "School 2020" planned to air in the second half of 2020 with Kim YoHan due to the female lead controversy. The story of "School 2021" was reported to be different from "School 2020". Kim YoungDae stepped down for the drama.
Here is more information.
Stay tuned, we keep on updating. (This article was first published in 2020, we are updating)
School 2021 (2021)
Information
Title: School 2021 / Hakgyo 2021 / 학교 2021
Director: Kim MinTae
Writer: Dong HeuiSun, Jo Ara
Network: KBS
Runtime: Second half of 2021
# of Episodes: 16
Language: Korean
Summary
It is the 2021 version of the "School" series. It tells the story of students attending a specialized high school who decided to follow their dreams instead of trying to enter university like everyone else. It depicts the dreams, friendship, and the growth of 18-year-old students who are in an uncertain time of their life.
Cast
WEi's Kim YoHan as Kong KiJoon
Kong JiJoon lost his dream of Taekwondo after playing it for 11 years due to an injury. He doesn't know what to do and is wandering.
Chu YoungWoo as Jung YoungJo
He is a transfer student with secret ties with KiJoon.
Cho YiHyun as Jin JiWon
She is a confident high school student with a firm dream who says her opinions with confidence.
Hwang BoReumByeol as Kang SeoYoung
She is a smart student preparing to enter one of the top 5 universities in the country.
Interesting Facts
-To be updated-