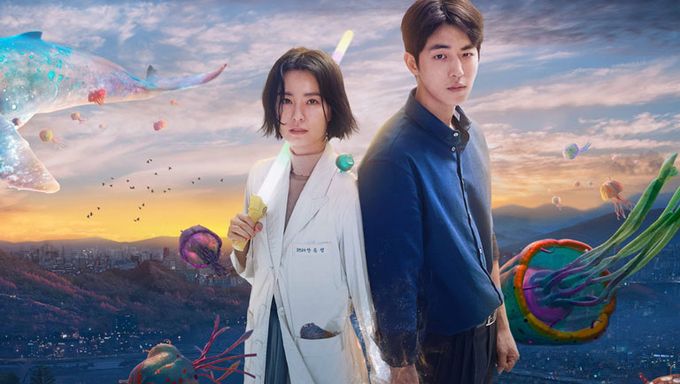 "The School Nurse Files" is a Netflix Original fantasy drama that is interesting many.
Top actor Nam JooHyuk is the male lead. He previously acted in dramas such as "Weightlifting Fairy Kim BokJoo" (2016) and "The Bride of Habaek" (2017). Jung YuMi -the lead actress- is also well-known. She starred in dramas such as "Discovery of Love" (2014) and "Live" (2018).
The story is based on the novel of the same title written by Jung SeRang. The cast was selected in December 2018, the drama was produced in 2019 and the drama will air on September 2020.
For information, Nam JooHyuk was born in 1994 and Jung YuMi in 1983.
Here is more information.
The School Nurse Files (2020)
Information
Title: The School Nurse Files/School Nurse Ahn Eun Young/Bogeongyosa Aneunyeong/보건교사 안은영
Director: Lee KyungMi
Writer: Jung SeRang (also the author of the novel)
Network: Netflix
Runtime: From September 25
Genre: Fantasy, comedy
# of Episodes: 6
Language: Korean
Summary
It tells the story of the school nurse Ahn EunYoung who -at the contrary of her ordinary name- has the special abilities to see "jelly". At her new high school, she found an unusual mystery. She will solve the problem with the Chinese literature teacher Hong InPyo.
Cast
Jung YuMi as Ahn EunYoung
She is a school nurse in a high school. But she has two jobs. She has the ability to see special phenomenons and has a lonely fight against the world of the jelly invisible to the rest of the world.
She is heroic, lively, and affectionate.
Nam JooHyuk as Hong InPyo
He is a high school teacher teaching Chinese literature with a special ability. He is also an influential person who got into the school founded by his grandfather.
To Ahn EunYoung who is attacking the jelly while losing all her energy with a toy knife and BB bullets, he is a partner and a reliable ammunition depot with energy.
Interesting Facts
Here is the teaser.
Here is the official poster.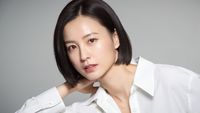 Became a fan of Jung YuMi
You can now view more their stories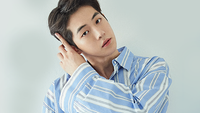 Became a fan of Nam JooHyuk
You can now view more their stories