After the release of Kris Wu's debut album 'Antares', an internet commotion ensued shortly afterwards.
Several of his songs topped the iTunes charts, which is something to rejoice over. But the problem began once they suddenly "disappeared" from the charts. Many began to spread rumors and speculate that iTunes and even Ariana Grande and music executive Scooter Braun took action to have the songs removed from the charts for chart manipulations.
However, both Universal Music Group China and Scooter Braun have clarified that there were no chart manipulations involved and that the songs were never taken down from iTunes.
It seems that rumors got out of hand and people who were accusing Kris Wu of chart manipulations simply didn't understand that the former EXO member has an enormous fan base, notably in China.
Below is Scooter Braun's statement that clarifies the situation.
"Over the past few days I have become aware of an artist named @kriswu. Last night we had an opportunity to connect and talk and show respect. We learned of eachother since many rumors have come out about both us in connection to his newest release. Kris is a great artist who on a global scale is a star. It was explained to he and I last night that because his release was held back in China for his birthday his fans went and got the music any way they could and that was US Itunes. Once the release in China took place the fans had their access. He has never been removed from the charts on iTunes. That is false. Those were real people from the US and international community and not bots like many have rumored. I have never wished anything bad for Kris nor any other artist and those saying otherwise are wrong. Any fans of anyone I manage who are using this opportunity to spread any sort of division or racism are dead wrong and I won't stand for it. The music community is international and no longer held by borders. Kris happy birthday and you showed yourself to be a global star. Glad we got to connect and speak and keep your head held high. This is just the first of many achievements for you. And for those using my name for false rumors now you know exactly where I stand. Keep it positive."
Read More : JYP Entertainment's Future Plans Revealed, New Girl Group To Debut In 2019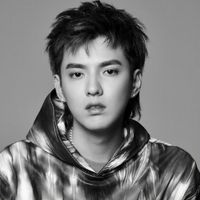 Became a fan of Kris
You can now view more their stories