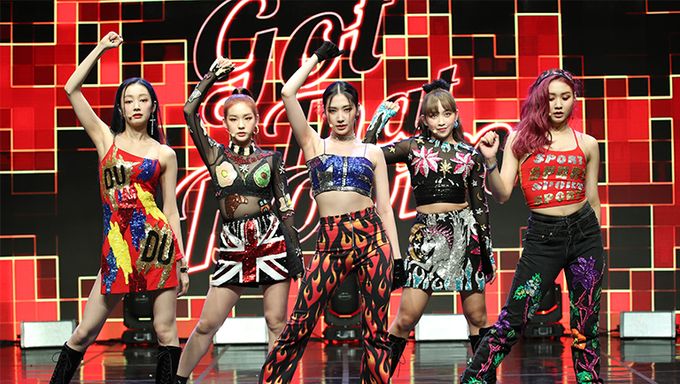 Girl group SECRET NUMBER have released its second single "Got That Boom" on various music sites at 6 p.m. on Nov. 4th, 2020, and began full-fledged activities. It is a new album to be released in six months since their debut single "Who Dis?" released back in May.
"I for one was really excited and can't wait for the comeback and show our performance to the fans!" LÉA 
The new single, "Got That Boom" features a total of two songs, including the title track with an impressive addictive melody, 'Got That Boom,' and 'PRIVACY.'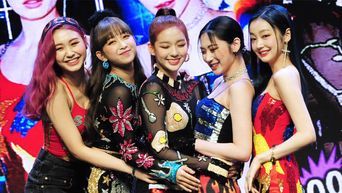 The title track "Got That Boom" is a dance-pop genre song that appropriately melts elements of various genres, including EDM, House, and Hip-hop which was produced by composer Francci, who worked with world-renowned artists such as, Dr. Dre, David Guetta, Tyga, Diplo, Keisha Cole, and Ciara, and the producer Shark, who have produced, 'Who Dis?' Furthermore, Jinny has participated in writing a rap part on this track.
"Soon after I heard the track for the first time, the hook stayed in my head and kept on replaying it on and on. I liked it so much" Jinny 
As soon as their debut in May 2020, SECRET NUMBER, made an unprecedented impression on the public with its confident stage performance and outstanding vocals. The music video for the debut single "Who Dis?" surpassed 30 million views and SECRET NUMBER is considered to be one of the strongest groups to have debuted this year as they have topped various K-pop-related charts.
The anticipation of this comeback was extremely high as concept photos and teaser videos of each member of SECRET NUMBER, have surpassed 1 million views each, an unusual number for a rookie group, and are on the verge of exceeding 10 million views in total.
"The five of us all have our own uniqueness that frees us and although it may seem as if we will not blend well, we actually create a whole new synergy that makes us stand out! Just like Bibimbap" Jinny
In the meanwhile, SECRET NUMBER is expected to be a strong candidate for the women's rookie awards at the "2020 Asia Artist Awards" and the "2020 Mnet Asian Music Awards" in December. In addition to "AAA" and "MAMA," they are nominated for various awards, and SECRET NUMBER is considered to be one of ROTY in 2020.
"Being nominated itself is such an honor but if SECRET NUMBER do receive a New Artist Award, we are planning on doing our choreography while we wear HanBok!" LÉA
Check out SECRET NUMBER's latest release, 'Got That Boom', and share us your thoughts!
Became a fan of SECRET NUMBER
You can now view more their stories