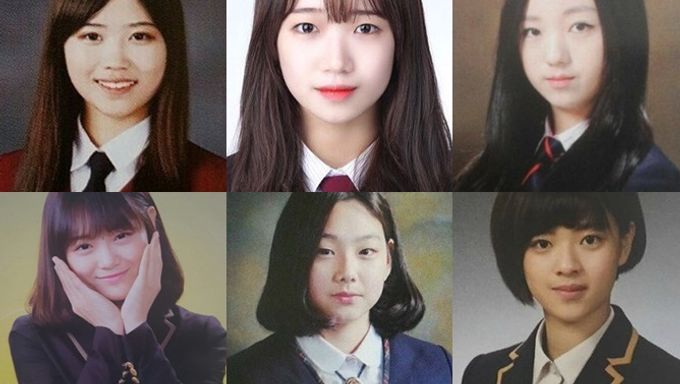 Kpopmap has rounded up 13 of our favorite new girl group member yearbook photos.
Here are a few new name idol girls who has become more popular in K-Pop world. Before they were girl groups, these cuties were sitting in math class and rushing through the hallways just like the rest of us. 
Must Read : 16 Photos of K-idols Graduating SOPA
The yearbook photo is the most important pictures a teenager takes. And also, the yearbook portrait is the picture that will define their high school experience. It's always fun to look over our favorite idols' mug shots. 
From recent graduates like GUGUDAN's MiNa and SeJeong to hit girl group members like GFriend's SoWon and EunHa, scroll down to see them all.
I.O.I
Kang MiNa
Kim SeJeong
Kim DoYeon
Choi YooJung
Kim SoHye
TWICE
JeongYeon
NaYeon
JiHyo
Must Read : 13 Of Yearbook Photos From 97-Line Idols
Lovelyz
MiJoo
Kei
Red Velvet
Irene
SeulGi
GFriend
SoWon
EunHa
Must Read : 16 Male Idols' High-School Yearbook Photos
Then let us know in the comments below whose pics you love the most 🙂