Seo JiHoon Is The Cutest Graduate Student And Caught Viewers Attention In "Mama Fairy And The Woodcutter"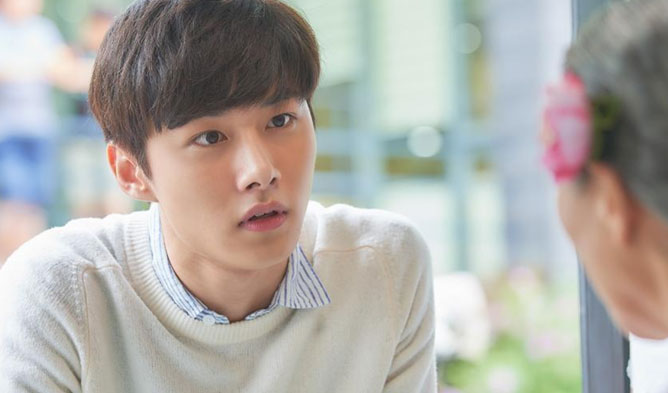 Seo JiHoon is a rookie actor, he debuted in 2016. He is currently the second male lead role in the drama "Mama Fairy And The Woodcutter" (2018 tvN).
This drama is based on a webtoon and it started to air on November 5th. Sun OkNam (Moon ChaeWon and Go DooShim) is a fairy that lost her wings, she became a barista while waiting for the woodcutter's reincarnation – her dead husband – for 699 years. She meets two men (Yoon HyunMin and Seo JiHoon) by destiny and the drama starts. For more information and pictures of the drama and webtoon, you can check our cast and summary, here.
Seo JiHoon is a student doing a master degree in the Biology Department.
The actor is a flower boy that has great acting skills. Some viewers could not help but notice him in the first episodes of the drama.
His character is also very cute and sincere when he started to know about the real fantastical identity of Moon ChaeWon. He is also funny in his facial expression and comments.
Some viewers commented "Such a cutie", "Love him", "Very good acting", "Love the way he talks to plants", "I think I'm going to have a second lead syndrome in this K-Drama", "So cute", etc.
The drama is just starting and viewers are curious to see how his character will evolve.
Read More : "Mama Fairy And The Woodcutter" (2018 Drama): Cast & Summary