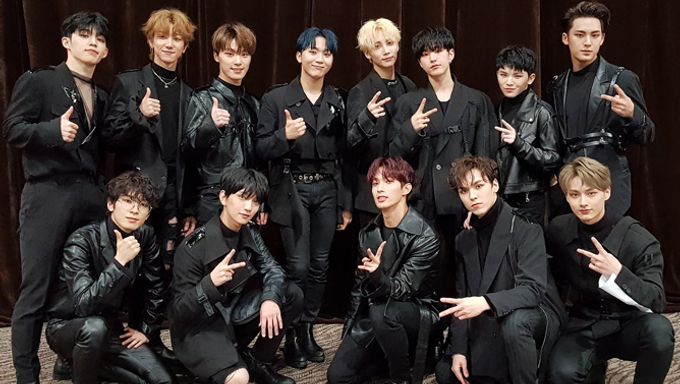 Recently among SEVENTEEN fandom, there has been quite a number of issues happening between the fans and the management company, Pledis Entertainment.
To sum it up real quick, some fans had noticed that SEVENTEEN's 'Getting Closer' MV teaser was uploaded on Pledis Entertainment Youtube channel instead of on SEVENTEEN's. With that being said, they fear that Pledis Entertainment has plans of merging both channels which would bring more good to the company instead of the 13 boys.
However, Pledis Entertainment had also addressed that issue and showed no signs of changing their decision in merging the channels.
Fans decided to take things into their own hands and spread the movement of boycotting Pledis Entertainment's Youtube channel. Instead they began to stream 'Getting Closer' MV on V-Live instead.
This might not be the end as some fans also found out that the SEVENTEEN trademark logo was registered on June 3rd 2017 instead of SEVENTEEN's debut date, May 26th 2015. Some fans are questioning the reason behind Pledis Entertainment for registering the trademark so late and wondered if they are only doing so because SEVENTEEN is 'big' now.
Some fans also tried to explain on Twitter what was the current situation.
https://twitter.com/rin_wz/status/1076471812895076352?s=20
This could only remind many people of the incident when Highlight was no longer able to use their original group name BEAST, when they left Cube Entertainment. In the situation if any of the members were to leave SEVENTEEN after the end of their contract, fans still wish that the boys would be able to use the name SEVENTEEN.
Moving on, some of SEVENTEEN's Korean fans also approached Korean Choreography Association to only find out that the last choreography registered under the names of the boys of SEVENTEEN was 'VERY NICE', released back in July 4th 2016. Choreography that were released later on were never seen registered under the boys' names which caused fans to become suspicious of the way Pledis Entertainment is handling the situation.
Fans are concerned because once again, if any of the members were to leave Pledis Entertainment, the members would hold no rights to use the songs and choregraphy registered under SEVENTEEN. In other words, Pledis Entertainment is making it 'difficult' for SEVENTEEN to leave the company.
Lastly, fans are also criticizing how Pledis Entertainment said that they will be providing a better environment for the boys but in fact, they are not keeping their promise.
Fans have since then taken their own measures to protect SEVENTEEN.
What do you think of this situation?
Read More : How Would A Person With All The Faces Of SEVENTEEN Members Look like?
Became a fan of SEVENTEEN
You can now view more their stories