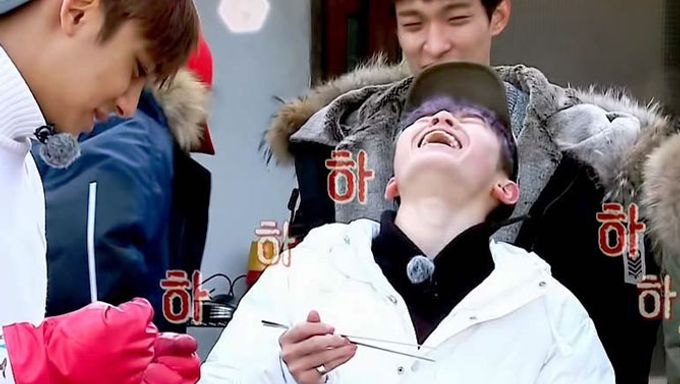 Seventeen, who are boasting with talented and skilled 13 members have once again impressed their fans with impressive cooking skills.
On the real variety show of their castaway-themed "One Fine Day", the members have yet eaten a proper meal and continued to look for food by pure hardwork on the village. One Fine Day is a reality program which captures idols; experiences while traveling and exploring different places and countries. Through the program, they showed off their own real aspects and unexpected talents by perfectly adjusting to the life in Yeoseo Island. They cut the woods, lit up the fire, caught fish, and cooked my own meals. Especially while making some food, members surprise and impress the viewers with their cooking know-hows. A member, extraordinarily MinGyu shows off his chopping skills, by covering everything from baked fish to Kimchi. Since the program aired, he became famous for his cooking skills and was nicknamed "Ming-Housewife" by fans.
Must Read : Cooking Genius Idols 2016 Compilation
MinGyu (20)
1. Dressed fish
2. Spicy Noodles
3. Stir-fried anchovies
 4. Welsh-onion pancake
5. Black-bean-sauce rice
6. Baked fish
7. Kimchi
8. Chicken
The show has had the high anticipation because they showed each member's real aspects through the videos revealed every week. One Fine Day has previously featured other idols such as SHINee, B1A4, Ailee, f(x)'s Amber, and VIXX.