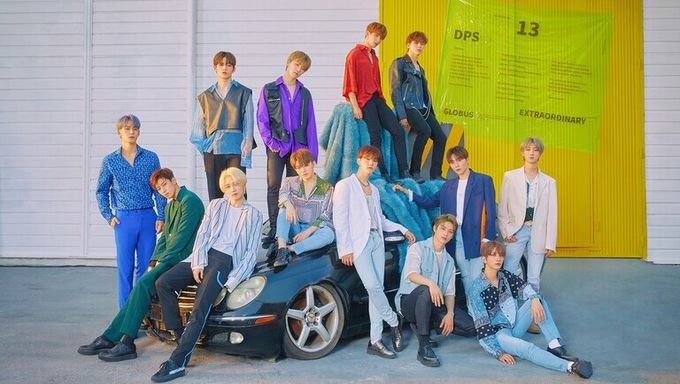 Having thirteen members in the group, things are bound to be fun and wild most of the time for Pledis Entertainment boy group SEVENTEEN.
SEVENTEEN has often talked about how having so many members in the group often requires high maintenance, always having to buy everything in bulk and assigning everyone into groups whenever they use the bathroom so no one would get left behind.
In fact, the group even revealed that a lot of managers quit because it was so hard for one person to manage all thirteen members.
There have been a few memorable misunderstandings that the boys encountered while living with each other.
You can check them out below.
You Dislike Me?
MinGyu thought that Hoshi did not like him initially.
"I think you hated me when we were trainees."
"But now I think you like me a bit, so I'm glad."
Two Hour Arguments
JeongHan and MinGyu would scream at each others' faces for almost two hours during arguments. The thing with this method of arguing is that there's really no winner in the end.
Because when you yell and scream at each other for that long, you eventually lose your voice and get tired.
SeungKwan revealed that this once happened over their practice room not being cleaned properly, and they were arguing over who was to blame.
Dancing In Front Of An Elevator
JeongHan, DK, and Joshua once went to eat dinner together and were on their way back to their dorm afterwards.
While waiting for the elevator, JeongHan and DK had a dance battle.
JeongHan was facing the elevator, while DK had his back turned to it. When it was DK's turn to bust out moves, the elevator door opened, and the person coming out was extremely startled and surprised to see someone dancing right in front.
DK was embarrassed and pretended he had to answer a phone call.
Became a fan of SEVENTEEN
You can now view more their stories