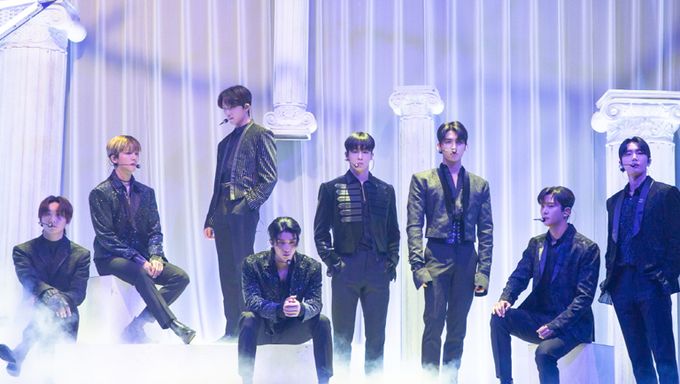 The long wait of FANTASY has now ended. SF9 just came back in a year with their 9th mini album "TURN OVER" and the sophisticated sexy title track 'Tear Drop'. It is the last album of the "9lory" series started with their first full album "First Collection" and the title track 'Good Guy' (released on Jan. 7).
SF9's last comeback was with their 8th mini album "9loryUS" and title track 'Summer Breeze' in July 2020. The group also released a special album "SPECIAL HISTORY BOOK" with the title track 'Shine Together' to celebrate the 4th anniversary of the group in October.
Since then YoungBin, InSeong, JaeYoon, DaWon, RoWoon, ZuHo, Yoo TaeYang, HwiYoung, and Chani have been busy with the group and individual activities. SF9 recently appeared on one of the most talked about TV programs "KINGDOM: LEGENDARY WAR".
On the survival show, the group received a lot of attention from Korean and overseas viewers. SF9 was especially praised for their outstanding and challenging stage of 'Move' (a song originally from SHINee's TaeMin). SF9 appearance in "KINGDOM: LEGENDARY WAR" permitted them to show their skills to a broader public. They have gained a lot of new fans by showing that they are a talented group.
Aside from this show, all the members (with the exception of Yoo TaeYang) have been busy with acting. To mention a few of their acting activities, DaWon was acting as the younger brother of Park BoYoung in the popular drama "Doom At Your Service", HwiYoung and Chani are appearing in one of the hottest dramas of the moment on Kpopmap "Imitation", and RoWoon and JaeYoon are filming for their respective upcoming dramas "Yeonmo" (KBS, second half of the year) and "Love in Black Hole" (web drama). RoWoon's drama from earlier this year "She Would Never Know" was also voted as the best K-Drama of the first half of the year by Kpopmap readers.
All the eyes are on SF9 with their new album "TURN OVER" (released on July 5) in which they included their newly found colors. This album has 3 versions: S.F.9., which are showing different sides of the members. Don't forget to check our album review for a deeper look into the concept and the 6 tracks album.
Kpopmap was invited to the press showcase held on July 5, and here what you should know.
InSeong was absent from the press showcase. He was tested negative for COVID-19 after the actress Cha JiYeon from his musical "Red Book" tested positive. However, he could not attend the showcase because of precautionary measures. After the press showcase, he received authorization from health authorities and could join the fan showcase held later on that day (online and offline).
During the showcase, SF9 -wearing beautiful black outfits- performed to 'Tear Drop' in which Yoo TaeYang included sexy elements in the choreography and the B-side track 'Love Again'. Don't forget to check all of our HD exclusive pictures here.
If you are curious about the performance, you can check the fan showcase performance in white outfits and with InSeong below.
If you've paid attention to the performance, you will have noticed that the dance is different from the one in the music video, especially this key move.
Here is why! YoungBin explained that the group had prepared their comeback before "KINGDOM: LEGENDARY WAR". And they modified and updated their performance with their own colors they have found on "KINGDOM: LEGENDARY WAR".
Actually, members have been preparing this comeback for a very long time. A few days before the showcase, members have mentioned on the audio show "Free Hug" (Naver NOW) that they were planning a comeback in Spring and prepared the comeback since January and February! They focused on "KINGDOM: LEGENDARY WAR" and did not comeback in Spring as it was first planned.
They postponed and upgraded their comeback with what they have learned during "KINGDOM: LEGENDARY WAR" and could fully focus on the show.
About "KINGDOM: LEGENDARY WAR", Chani said: "During "KINGDOM: LEGENDARY WAR", we met good hoobaes and sunbaes and made great friends. During the show, I felt that SF9 had no limits".
During the showcase, the members highlighted that they found their own colors while trying out new things on "KINGDOM: LEGENDARY WAR" so they were asked more about the show and the colors they have found through it.
Yoo TaeYang said: ""KINGDOM: LEGENDARY WAR" was a big opportunity and challenge. We were able to try new things we did not do before. We could perform with other artists and do stages differently from the way we prepared and have done for our albums."
For this title track, they have taken a more flexible and genderless approach. Yoo TaeYang thinks that this kind of delicate and sophisticated choreography is the performance color they have found through "KINGDOM: LEGENDARY WAR". They have modified the choreography of 'Tear Drop' because they wanted to appeal to the public by showing another of their weapons.
During "KINGDOM: LEGENDARY WAR", YoungBin explained that he saw the public making some titles for them after watching their stages. Through those, he was able to understand and find what their colors were. He could understand how the public perceived them. When asked, he mentioned that he especially liked the "model-like" title. YoungBin added that he was thankful for it.
From the teams competing on "KINGDOM: LEGENDARY WAR", SF9 is the fastest to do a (Korean) comeback and they were asked if they felt pressured about it because they might be compared.
RoWoon answered: "Maybe the public will compare. But actually, our main goal is to show well what we have prepared. So I don't feel pressure about us making a comeback the fastest".
Members then answered questions about the fact that they all recently renewed their contracts under FNC Entertainment.
HwiYoung: "First of all, the main reason for renewing is that they are much more things we want to achieve and gain. Also, since we have a lot of individual activities, we thought it is a way for us to gather all together again. So we decided to renew the contract without hesitation."
YoungBin shared a bit of the behind of the renewal and mentioned that HwiYoung did a big deal in this renewal by appealing to the members about it.
A bit later, HwiYoung was asked more about this contract. He answered: "When we talked with our CEO, he mentioned that he will continue to push us if we worked hard" and added that he will go until the end even when he can't walk anymore.
Usually, ZuHo released his self-composed songs in the SF9 albums but not this time in "TURN OVER". ZuHo answered why.
Since SF9 were planning this album a lot earlier in the year, back then, ZuHo had worked on different songs but he felt that they were not complete. He mentioned that he will work to complete them and release a good song for the next album.
DaWon, HwiYoung, and Chani answered questions about acting.
DaWon about his acting in "Doom At Your Service" said that "Seo InGuk, Lee SooHyuk, Park BoYoung, and Kang TaeOh [actors of "Doom At Your Service"], and a lot of people helped me and I learned a lot." He also added that he considers them as his role models.
HwiYoung and Chani are acting in "Imitation", HwiYoung mentioned that he did not have many scenes with "sunbaenim" Chani but for their few scenes together, he was impressed by Chani's natural acting and realized he had much to learn from Chani.
To which Chani answered that he was still lacking. He mentioned that he tried to help HwiYoung with what he knew. He also praised HwiYoung by saying he has more potential than him.
RoWoon and JaeYoon were asked about their health. RoWoon has been suffering from a herniated disc (back injury) and had to take a break from the group activities to focus on treatment and rest. As for JaeYoon, he injured his knees and left ankle during the first round of "KINGDOM: LEGENDARY WAR" but he continued the difficult jumping performance despite the injury. RoWoon and JaeYoon's injuries have been worrying fans and here is what they have to say about it.
JaeYoon answered that he is completely fine now. His knees and left ankle are so good that he could even do a backflip.
RoWoon mentioned that he has been treated continuously. Because he has been suffering from his back injury since young so there's no clear improvement. But since health is the most important, he is trying his best not to overdo it.
When asked about the goal of this comeback, YoungBin answered that they would like to receive more attention from the public on music charts and music shows.
With "TURN OVER", SF9 members are all set to win even more hearts with their newly found colors!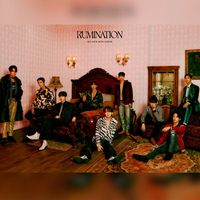 Became a fan of SF9
You can now view more their stories