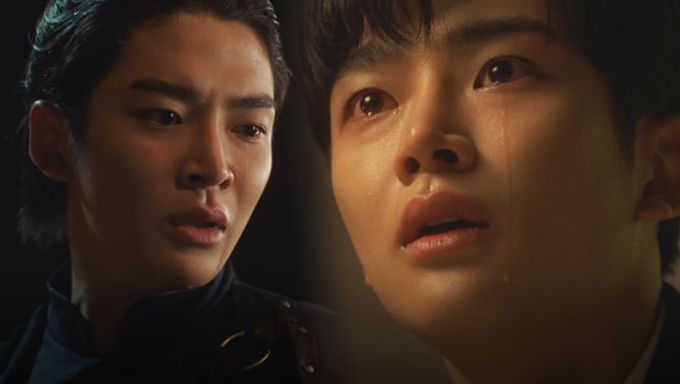 SF9's RoWoon is acting as the lead actor in the trendy fantasy high school romance drama "Extraordinary You" (MBC). The drama is popular and many are recognizing his talents in acting. He has received numerous praise for his good acting skills.
The drama is now close to its end and RoWoon has shown diverse emotions through his character HaRu. In the first part of the drama, his acting was mostly bright, cute, and innocent.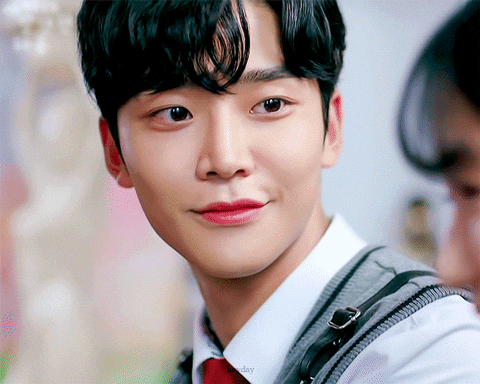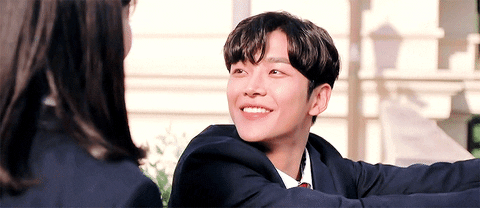 As the drama's plot included more mystery and darkness, his character has shown new emotions such as anger, despair, sadness, and more.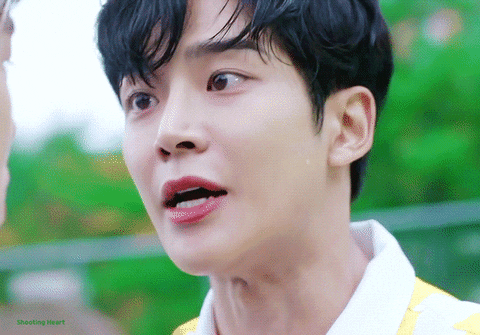 In the most recent episode, RoWoon has shown impressive two crying scenes that were praised online. Be aware of spoiler.
The first one is the scene where the woman he loves DanOh (Kim HyeYoon) died. HaRu (RoWoon) and Baek Kyung (Lee JaeWook) were both holding the sword with HaRu standing in front and Baek Kyung behind. Baek Kyung was the one that gave the deadly wound to DanOh.
HaRu then saw the woman he loved died from the sword he was holding. In the scene, RoWoon expressed the pain and sadness of losing the one he loves.
The second one is a similar scene. HaRu rushed to the hospital after hearing that DanOh (Kim HyeYoon) was very sick. When he entered her hospital room, he held her hands and stayed by her side when she suddenly passed away. RoWoon's expressions of panic, shock, pain, and sadness were outstanding too.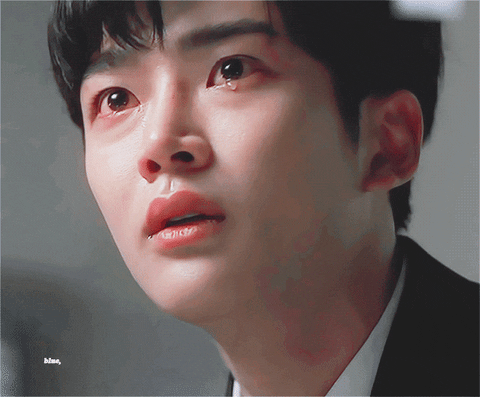 Online many have mentioned that RoWoon's acting was perfect. Here are some comments under the two scenes (mentioned above) videos.
Netizens are all talking about how impressed they are by his acting and his crying scene's acting. They also felt like crying and that they felt sad thanks to his acting. Some mentioned that they could feel his despair and that they were hooked onto the scene.
Do you also find that RoWoon has impeccable acting skills? Were you also moved by RoWoon's crying scenes?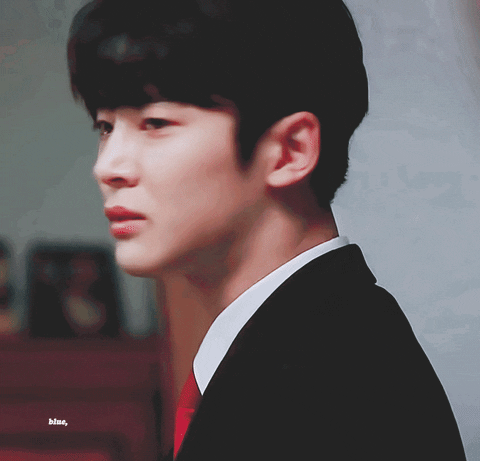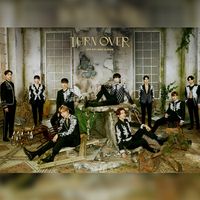 Became a fan of SF9
You can now view more their stories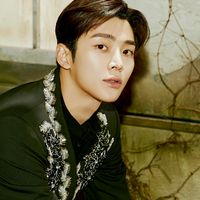 Became a fan of RoWoon
You can now view more their stories