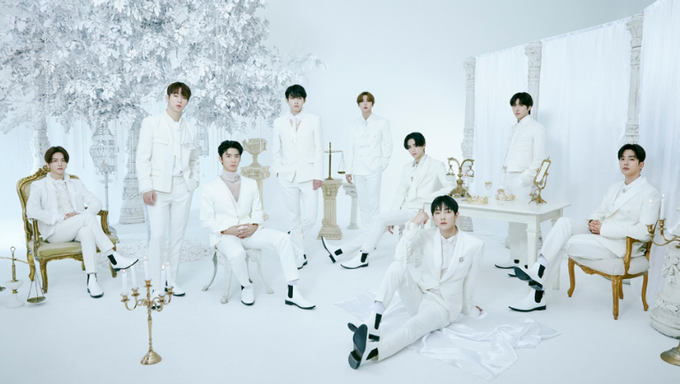 SF9 is back with their ninth mini-album "TURN OVER," featuring the title track 'Tear Drop.' The album was released on Jul. 5, at 6 pm (KST). This comeback has been highly anticipated as fans believe that they've been teasing it since their "KINGDOM: LEGENDARY WAR," stages. They are the first group to make a comeback since the show.
The FANTASY fandom has also grown significantly as a result of the survival show, giving FANTASY hope that SF9 will get more of the recognition that they deserve.
Members YoungBin, InSeong, JaeYoon, DaWon, RoWoon, ZuHo, Yoo TaeYang, HwiYoung, and Chani have prepared an elaborate comeback and we already can't get enough. 
Concept
FNC Entertainment released this prologue that got fans reading into the meaning of the music video.
Netizens have been speculating about how this comeback affects the "9lory," trilogy. The first part of the trilogy is the album "FIRST COLLECTION," then "9loryUS," and "TURN OVER" form the second and third parts, respectively. 
A golden snake (seen before in other SF9 videos) slithers into the roots of the world tree (an ashen tree that is considered central and holy) which becomes black and loses its leaves. The members, in all-black, stare at the monochromatic change, giving the feeling that vitality has been lost. 
The album name "TURN OVER," implies that SF9 is going to carve out their own fate regardless of what's written for them in the cards. As you can see in the title poster below, the "9lory," card has been turned over. 
When a tarot card is reversed, it takes on its shadow (less optimistic) meaning. This foreshadows that SF9's comeback will have dark undertones.
Fashion & Appearance
The 'Tear Drop' comeback has been filled with contrasting style choices. On one hand, the members are decked in white with soft fashion elements such as pearls, feathers, mesh, frills, lace, etc.
On the other hand, they show their tough sides in black materials and edgy cuts. They even take it a level further and combine the two styles - adorning all-black attire with white decals and detail.
In their comeback showcase on Jul. 5, Yoo TaeYang actually stated that their goal for this comeback was to create a genderless concept, unlike what they have done before.
The boys showed off their assets in this comeback's fashion choices. While Yoo TaeYang has no aversion to wearing crop tops to show off his rock solid abs, as we have seen in other performances, this time his crop top is getting a bit more attention. The crop top has gotten special attention for how it accentuates his body line, especially in their 'Tear Drop,' choreography.
Dance
The choreography for this comeback is sensuous with delicate dance lines, emphasized by the members' tall figures. There is more flexibility incorporated into the choreography than usual for a more gender-fluid feeling.
According to YoungBin, "TURN OVER" was actually meant to be released before "KINGDOM: LEGENDARY WAR," but they wanted to use the survival show as an opportunity to find SF9's true colors through the various performances. They ended up adjusting the choreography, as a result.
YoungBin even has a dance break in the 'Tear Drop,' music video that has FANTASY swooning over his leg dance.
Y'all, I'm still in shock?! How to move on from Tear Drop? Is that even possible?😭
This #YOUNGBIN leg dance is stuck in my head, it shall live there rent-free forever🥺🥺https://t.co/rMDBKHkRfp#SF9TearDropOutNow #SF9  #에스에프나인  @SF9official pic.twitter.com/Wn7Fsh74P6

— Nita☀️ (@NitasArea) July 5, 2021
FANTASY have been going wild for the hip dance that the boys do during the 'Tear Drop,' choreography. As mentioned before, Yoo TaeYang has been getting a whirlwind of reactions for the way his outfit makes the hip dance all the more seductive and simultaneously powerful.
1 day, I'll wake up SF9 being trending bcs of this hip dancepic.twitter.com/RL7GT764NQ

— shan (ᛋᚺᚨᚾ) • SF9 COMEBACK • (@peachy_dawon) July 6, 2021
Songs
'Tear Drop,' is already receiving a lot of love and attention. Fans were even pleasantly surprised by the number of lines that member DaWon had during 'Tear Drop.' They were impressed with his execution. 
The members were involved in the songwriting process for each song. ZuHo and HwiYoung were involved in every single song, whilst YoungBin co-wrote 'Tear Drop,' 'Believer,' 'Off My Mind,' 'Fanatic,' and 'Hey Hi Bye,' and Chani helped write 'Believer,' 'Off My Mind,' and 'Fanatic.'
'Believer,' was actually released on Kingdom first and is now a part of "TURN OVER."
"TURN OVER," has a few different vibes that vary between classic K-Pop and experiment with hints of other genres such as hip-hop. You can hear the cohesive sound of the album in the highlight medley. It is best to watch the medley in portrait mode, as it once again focuses on the tarot card motif - making the members part of the cards.
Episodes & Fun Talks
One of the fun ways that SF9 teased fans for their comeback was by creating a website where FANTASY could have their tarot fortune read. You can access the website here.
The tarots are about your relationship with SF9 and the type of fan that you are. It tells you about your past, present and future as a fan, and relays that through the SF9 member that you pick. Even N.Flying's SeungHyub tried it out by selecting HwiYoung! If you haven't tried it yet, give it a try.
Seunghyub tried SF9 Tarot with his adopted son Hwiyoung! 😂#SF9 #NFlying pic.twitter.com/gt16YCP6Ai

— Jireh⁹ 🦁 STREAM TEAR DROP (@skyeskreyper) July 1, 2021
The boys have also released a tutorial on how to do their fan chant. They enjoyed it as if they were fans themselves but hilariously couldn't stop themselves from doing some choreography. InSeong even kept the tradition of belting out his high note during the cheering guide, prompting Chani to hold out his lightstick as a makeshift microphone. FANTASY also laughed at how RoWoon seemed to be swinging his lightstick dangerously, jokingly calling it a weapon. During all of this, JaeYoon looked like he was having the time of his life at a party for one. We love to see it!
The members have shared that they have all decided to renew their contracts with FNC Entertainment. HwiYoung appealed to all of the members for them to renew because their CEO promised to promote not only SF9 but for each member to be able to pursue their personal dreams, too.
SF9 has done it again, bringing FANTASY another unforgettable comeback. It seems that each of their comebacks only outdoes the previous one. We're excited to see what excitement their other promotional activities will bring!
What is your favorite song in "TURN OVER"?
※You can vote multiple times without sign in.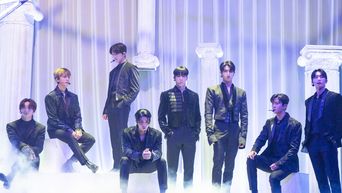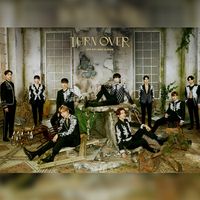 Became a fan of SF9
You can now view more their stories