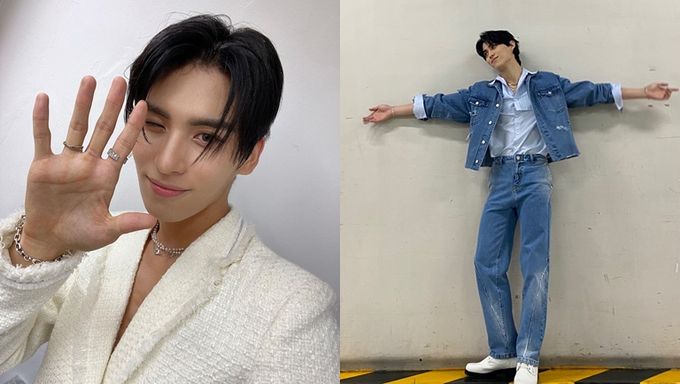 Welcome to the second article of Kpopmap's new series introducing the must-follow idols posting boyfriend material pictures.
VICTON's ByungChan opened the series in last week's article. Readers wanted to see SF9's Yoo TaeYang in our following article (poll), so here it is!
When it comes to "boyfriend material" pictures, we can't help but think about SF9's Yoo TaeYang. He is one of the K-Pop idols who post the best of them.
His personal Instagram is filled with dance covers and beautiful pictures. The talented idol also uploads photos on SF9's Twitter and even more on the group's fan cafe.
Yoo TaeYang likes to bike or walk outside, so he posts plenty of pictures of him with beautiful backgrounds. The natural light gives him a handsome glow. After all, he is the sun (TaeYang means sun in Korean).
Here is Yoo TaeYang chilling on chairs. These are some of his best pictures for sure.
In terms of fashion, TaeYang looks amazing with stage outfits!
He knows how to give unique and killing vibes to his pictures.
He looks cool with stage outfits but also with his daily casual fashion. Yoo TaeYang likes sportswear and jeans. Look at this perfect boyfriend fashion below.
Yoo TaeYang is a prince (one of his nicknames), and his pictures show his kind and soft heart.
He also posts a lot of pictures with a mask on, making his beautiful eyes stand out.
Finally, we do not forget to mention his adorable selfies.
Yoo TaeYang has gained even more spotlight for his outstanding dancing skills since SF9 appeared on "KINGDOM: LEGENDARY WAR".
If you are new to Yoo TaeYang, you can check his dance cover of 'Smooth Criminal' (by Michael Jackson) here and cover of 'comethru' (by Jeremy Zucker) here. SF9 recently made a comeback with "TURN OVER" and the title track 'Tear Drop'. For more about Yoo TaeYang, you can check our previous article here.
If you are not yet following Yoo TaeYang, you might want to do so. You can follow him on Instagram @taeyang_0228 and SF9 Twitter @SF9official.
Kpopmap is listening to readers' opinions. Let us know yours by answering the poll below.
Who would you like to see in our next week's article?
Jul 16, 2021 ~ Jul 22, 2021
MONSTA X's HyungWon
16.2%
UP10TION's Kim WooSeok
4.4%
Last week's poll choice included WEi's Kim JunSeo, NU'EST's MinHyun, ASTRO's MoonBin, SF9's Yoo TaeYang, and ATEEZ's SeongHwa.
Important notice: the vote is only deciding who will be covered first (next week). Everyone on that list will be covered in the series. You can suggest idols with boyfriend material pictures in the comments as well.
Don't forget to check out all previous articles of the boyfriend material series, you can find them directly from this collective list: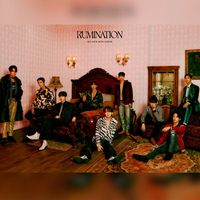 Became a fan of SF9
You can now view more their stories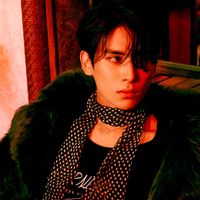 Became a fan of Yoo TaeYang
You can now view more their stories