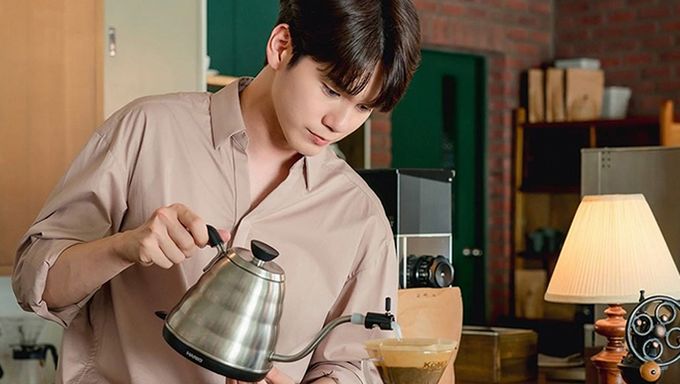 "Would You Like A Cup Of Coffee?" is a drama that follows the path of a rookie barista who develops a passion for coffee while learning under the guidance of a master barista. 
The drama is based on a Korean comic of the same name written by Ho YoungMan. 
The leads in the drama are former Wanna One member Ong SeongWu, Park HoSan, and Seo YoungHee.
Ong SeongWu has been gaining success steadily as a solo artist and actor. He has proven to be a natural onscreen and has starred in the dramas "At Eighteen" and "More Than Friends."
Actor Park HoSan ("Catch The Ghost", "Extracurricular", "Dinner Mate", "True Beauty", "Hush", "Penthouse Season 3"), and actress Seo YoungHee ("Secret Mother", "Trap", "Nokdu Flower") will also be starring alongside Ong SeongWu. 
The production team said that the actors received barista training several times before filming to give the audience an authentic viewing experience. 
Here is more information.
Would You Like A Cup Of Coffee? (2021)
Information
Title: Shall We Have A Cup Of Coffee? / Would You Like A Cup Of Coffee? / Keopi Hanjan Halkkayo? / 커피 한잔 할까요?
Director: Noh JeongWook
Writer: Noh JeongWook
Network: KAKAO TV
Runtime: From October 24
# of Episodes: 12
Genre: Coming of age, Drama
Language: Korean
Summary
A drama that depicts the journey of a new barista who jumped into the world of coffee with pure passion, learning about coffee and people while becoming a disciple of coffee master Park Seok.
Cast 
Ong SeongWu as Kang KoBi
KoBi is a new barista who enters the world of coffee by chance while studying for the Civil Servant exam. He becomes the student of Coffee Master, Park Seok at the established cafe "2 Coffee". While learning the basics of coffee he will gradually learn about people and the world around him.
Park HoSan as Park Seok
A famous coffee master who takes KoBi under his wing. Even though he looks cold-hearted he leads his students with warmth.
Seo YoungHee as Kim JuHee
She is the CEO of "2 Coffee" and Park Seok's lover.
Teaser & Posters
Here is one of the teasers. 
Here are the official posters.
About the Comic
"Would You Like A Cup Of Coffee?" is a Korean comic written by Ho YoungMan. Have a look at the cover of the original series below.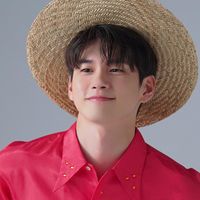 Became a fan of Ong SeongWu
You can now view more their stories