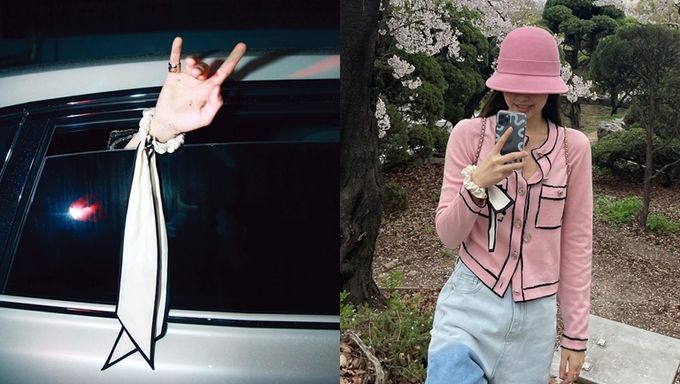 When the dating news broke out between BIGBANG's G-Dragon and BLACKPINK's Jennie, many K-Pop fans love the couple and sent them supportive comments.
Recently, G-Dragon had done a special pictorial with "DAZED" to celebrate its 13th anniversary and his fans were excited for the release of the April issue. Just a day ago, "DAZED" had posted on their Instagram pictures of G-Dragon.
One of them showed his wrist which he had tied with a 'Chanel' hair accessory.
With that being said, some also noticed that Jennie had the same item on her when she went to check out the beautiful cherry blossoms. She had posted the pictures on her Instagram account!
After removing her hat, she had also tied her hair using the 'Chanel' hair accessory.
Those who had already noticed it mentioned that they were sure it is a couple item. Some also shared that they love how different G-Dragon and Jennie made use of the hair tie for styling.
Others shared that they are a 'power' couple as both of them are 'Chanel' ambassadors and love how cute they are.
Did you also notice the hair accessory G-Dragon and Jennie have?