Korean actors and actress, who acted in the kid-roles several years ago, are starting to conquer Korean TV prime-time dramas. 
To lots of K-Drama fans, child actor and actress are loved as much as adult ones. However, as they grow up, it is common that child actor and actress don't successfully changeover into adult actors and actresses. Because they failed to change their image from childish ones or to maintain popularity. But, these days, all grown up child actor and actress take the rolls to fill the vacuum of 20's actors and actress with their skilled acting ability.
Yoo SeungHo is one of the most successful 'all grown up child actors'. He is only 24 , but got the main character roll of MBC drama "The Lord, Keeper Of The Crown". Also, Nam JiHyun, she is 22, acting in SBS "Dubious Partner", Yeo JinGu, he is 20, of "Circle: Two Worlds Connected (2017)",  Koh Ahsung, who is 25 years old, acting in KBS drama are ones who take the main character rolls even though they are only in twenty. Despite of the fact that they are early twenties, their acting careers are well into 10 years so it's the golden time for them to grab a chance caused by lack of 20s actors and actress.  
Must Read : "Circle: Two Worlds Connected" (2017 Drama): Cast & Summary
Became a fan of Nam JiHyun
You can now view more their stories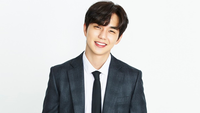 Became a fan of Yoo SeungHo
You can now view more their stories