Shin HyeSun Profile: Scene Stealer Elegant Rising Actress
Actress Shin HyeSun is a rising actress.
She received the 2017 Excellent Actress (long-length drama) KBS Drama Awards for "My Golden Life".
Shin HyeSun is very elegant and beautiful, every hairstyle suits her. She is kind of tall for a Korean actress 171.8cm (for Korean standard). The actress has a very cute dog.
She mentioned that she started to want to act in elementary school. She also said that when she was young she wanted to be an actress to meet Won Bin that was in "Autumn in My Heart" (KBS 2000) at that time. She is very determined in her dream. When she did the audition for "School 2013" (KBS 2012-2013), to distinguish herself from other actresses, she cut her hair short. She started her career in that drama in the end. What can be noticeable is her popularity in Vietnam, in part because of her special project for "Forever Young" in 2014.
The actress acted with Lee JongSuk in the drama "Hymn of Death" (SBS 2018).
Don't you feel curious about the actress? Here is her profile.
Shin HyeSun Profile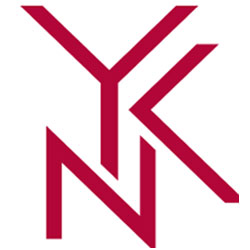 (YNK Entertainment)
Shin HyeSun
Birthday: 1989.08.31
Height: 171 cm
Weight: 50 kg
Family: 1 older sister
Academic Status: National High School of Traditional Korean Arts, Sejong University (Film Arts)
Debut: Drama School 2013 (KBS 2012-2013)
Shin HyeSun Twitter & Shin HyeSun Instagram 
Movie:
2014 – One Summer Night (Minor Role)
2016 – A Violent Prosecutor (Guest Role)
2017 – A day (Minor Role)
Drama:
2012 – School 2013 (Minor Role)
2014 – Angel Eyes (Minor Role)
– High School King of Savvy (Minor Role)
– Forever Young (Minor Role)
2015 – Oh My Ghost (Minor Role)
– She Was Pretty (Minor Role)
2016 – Five Enough (Major Role)
– The Legend of the Blue Sea (Minor Role)
2017 – Stranger (Minor Role)
– My Golden Life (Major Role)
2018 – Still 17 (Major Role)
– Hymn of Death (Major Role)
Five Enough
The Legend of the Blue Sea
My Golden Life
Still 17
Hymn of Death
Read More : "Hymn of Death" (2018 Drama): Cast & Summary