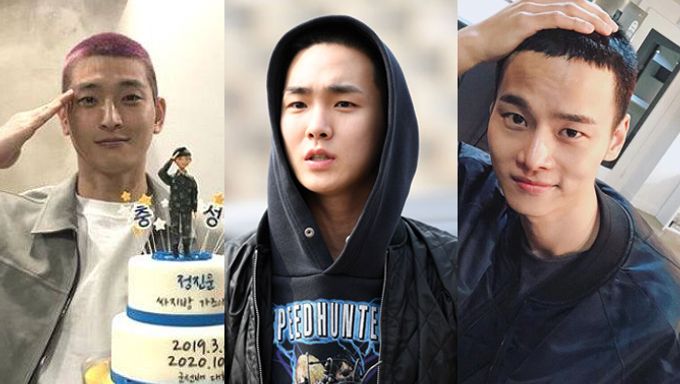 The unavoidable day has finally arrived for fans of SHINee's Key, VIXX's N and 2AM's Jung JinWoon as they will be entering the military on Mar. 4.
Prior to the enlistment, the idols have all shaved their hair shortly to prepare themselves for the upcoming military training. After completing their basic military training, it was reported that they will be joining the military band.
They had also uploaded pictures and messages on their social media account, greeting their fans before entering the army.
Fans who had seen their pictures could not help but feel sad that they will be devoting almost 2 years of their time for the military. However, some also sent out positive messages, saying how they will continue to support and wait for them to return.
It is known that they will be discharged on Oct. 7, 2020.
Read More : Dispatch Reveals G-Dragon Unable To Advance As Corporal, Spent 100 Days Outside Of Camp