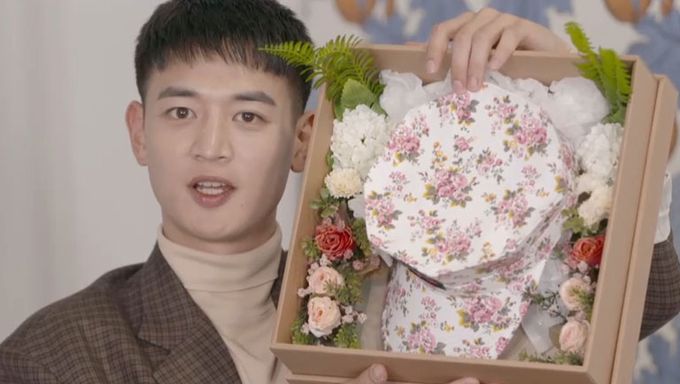 SHINee's MinHo is finally discharged and met fans with sweet presents.
MinHo enlisted in the Marine Corps back in April 2019 and was discharged on Nov. 15. He could have discharged earlier on Oct. 27 but he stayed at the base to help train soldiers.
On Nov. 16, he met with fans on a special discharge V-Live, he did a lot during this over 2 hours 40 minutes V-Live talking with fellow members, taking on a quiz, answering fans' questions, and more.
On that day, MinHo prepared special presents to give to fans: floral marine hats. He explained that in the traditions, men who trained in the Marine Corps would give their hat to their girlfriend.
Along with the signed hat, he prepared a pretty box that he decorated with flowers and paper.
Along with the floral marine hats, he prepared some pictures of him in the military, his name tags, and handwritten letters. Lucky fans will be able to receive these presents.
Fans will remember that when Onew was discharged he prepared signed CDs with a flower box and when Key was discharged he prepared flowery CROCS.
MinHo's V-Live replay will be soon available on SHINee V-Live channel here.
Do you also like MinHo's present? Do you also want to receive the hat?
Welcome back MinHo!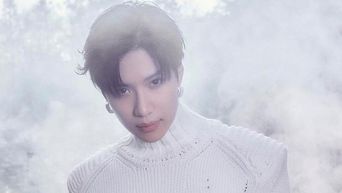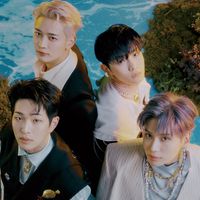 Became a fan of SHINee
You can now view more their stories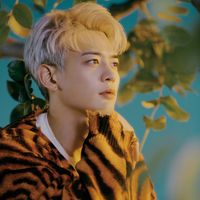 Became a fan of MinHo
You can now view more their stories