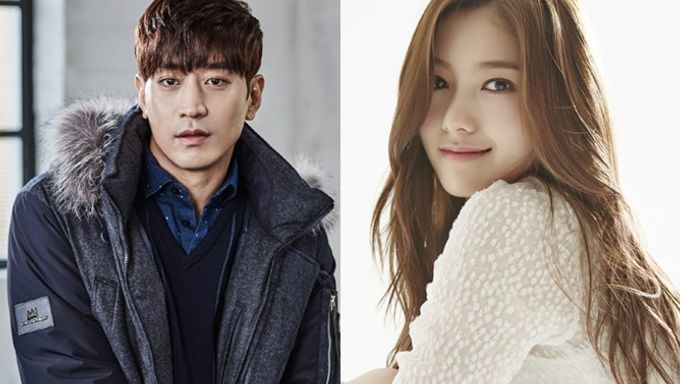 Today, Eric Moon - the leader, visual and 4D alien of Shinhwa - was confirmed to be dating model Na HyeMi, but apparently has no plans of marrying her.
News hit the ceiling that Shinhwa's main heartthrob has been taken. According to news sites, Eric (39) has been dating Na HyeMi (27) for about 4 years. Although rumors of their relationship was brought up before, they have denied them until now.
Eric's representative announced, "Eric and Na HyeMi are sharing a beautiful love right now. Their relationship progressed from senior and junior actors to a romantic couple." When asked about the wedding rumors, they replied, "Rumors that Eric and Na HyeMi are marrying next year is untrue. It's unfounded."
The two were caught by Dispatch on Christmas, enjoying a date together at the movies and a drive in Eric's Porsche. Although they were distant at first, Dispatch reporters were able to catch sights of the two getting closer and closer. Other sources revealed that the two often go on PC bang dates, grocery shopping dates, skii resort vacations and more.
Eric was caught in a dating rumor with his co-star Seo HyunJin when their drama "Again, Oh HaeYoung" gained national success. However, Dispatch sites that they quickly turned down the news, because they knew of the two's relationship.
Congratulations to the new couple!
Must Read : Boy Crush Monday: ERIC of Shinhwa