Microdot, DOK2, Rain, WheeIn of Mamamoo, Ma DongSeok, and now we have Girls' Generation's Tiffany who has recently been caught up in the #DebtToo controversy. There just seems to be no end.
The recent accusations involve her father who was accused of scamming and differing from others, even making threats.
The alleged victim wrote on an online community stating that the K-Pop idol's father scammed 35 million KRW back in 2007. And according to the accuser, Tiffany's father has only paid back 2 million KRW while also living in a life filled with crimes. Additionally another thing that was stated in the accusations was that Tiffany was aware of her father's crimes but chose not to do anything about it.
But the most shocking part of the accusations was that the alleged victim claimed to have been threatened with a gun while also stating that Tiffany's father was connected to powerful criminal organizations.
Below is what the victim stated
"I first met Tiffany's father back in 2007 in Manila, Philippines when a mutual acquaintance introduced us. I enlisted in the military after immigrating to the US and was sent to an American embassy in the Philippines after being discharged.
Tiffany's father told me that he was going to run certain places in Subic, Philippines such as the Subic Bay Country Club, Subic Majestic Hotel, Forest Hill Village, and even the airport. He was running a company called Rio and Rio Group at the time. I had the chance to visit the locations that he told me that he would be taking over. I gave him the money required for him to use on certain expenses such as mining, heavy equipment rentals, and other down payments.
But I learned that he would not be acquiring any of these locations and it was all fake. When I went to ask for my money back, he put a gun on his desk and told me that I would get the money back if I waited quietly.
I began raising awareness on various online communities in South Korea while also revealing photos and other personal information about him. I soon got a call from his company along with Tiffany's brother, saying that scam accusations against him was causing trouble for him and that if I take down the posts, I would get my money back.
But I had a close relationship with Tiffany's brother since I lived with him for two months at the BSA Twin Towers suite number 1707. I trusted him and he told me I would get all my money back. So I began taking down all the posts. I was paid only 2 million KRW back through his company.
I went to confront him while he was at a karaoke room in South Korea. He told me that he would pay me an additional 20 million KRW back instead of paying back the full 32 million KRW. It was also then when he threatened me by telling me he knew gangsters who could take care of these things if I didn't agree."
The accuser also claimed that Tiffany's father was also well connected to other people involved in crimes and talked about helping these people move in and out of the country with fake passports.
And at the end of the post the accuser wrote
"I am willing to accept full responsibility if anything I wrote was false and falls into the category of defamation. The world has changed and is not the same as it was ten years ago, so if you want to talk to me, you can reach me at (phone number). I also hope that anyone else who has fallen as a victim to Tiffany's father can be brave and stay strong."
Read More : IZ*ONE vs. CLC, Fans Talk About Song That Was Originally Intended For Latter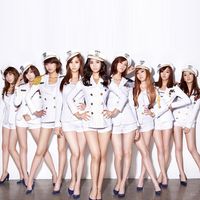 Became a fan of Girls' Generation
You can now view more their stories