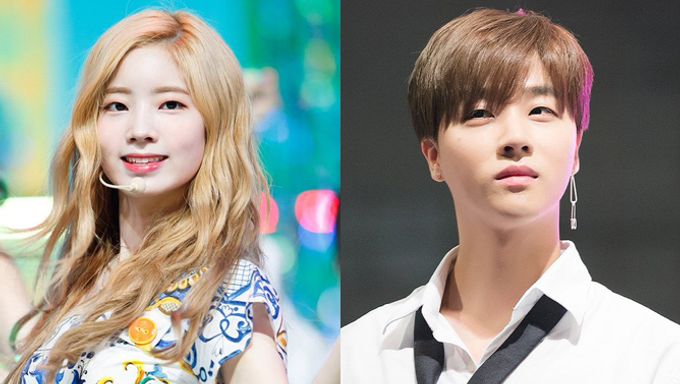 Did you notice that some K-Pop idols are actually not as tall as we thought? Well, if you have been around in the K-Pop scene for quite a while, you would notice that some agencies would add a few centimeters to the height of the artists as it would look better on their profile.
Here, we have found out the approximated height of the shortest idols of the big 3 entertainment companies in South Korea. It is based on the comparison with other idols.
Let's find out who they are!
SM Entertainment
Girls' Generation's Sunny - 155cm
Many would recognize Sunny as she is known to be the one in charge of 'aegyo' in Girls' Generation. With her cute physique, she is noted to be the shortest female idol from SM Entertainment.
NCT's Ten- 170cm
The result for the shortest male idol from SM Entertainment may be shocking for some! NCT's Ten stands by 170cm and yet is the shortest male idol in the company. Despite his height, many fans are still in love with his amazing dance skills.
JYP Entertainment
TWICE's ChaeYoung & DaHyun - 159cm
These two lovely rappers from TWICE are known to the shortest female idols in JYP Entertainment. Aside from their rapping skills, many fans also found their height adorable!
Stray Kids's ChangBin- 167cm
Do not underestimate ChangBin just by looking at his height! His voice and rapping skills are well-loved by his fans!
YG Entertainment
Lee Hi- 156cm
Dubbed as the 'Rookie Monster' ever since her debut, Lee Hi has made a name for her powerful vocals after many recognized her singing ability. Despite her height, she is still well-loved by her fans.
iKON's Jay- 165cm
Did you know that Jay is the oldest member yet the shortest member in the group as well as in YG Entertainment? However, just like what we had previously said, let's not judge the book by its cover. Jay has an unique voice treasured by his fans.
Read More : Netizens Find Size Difference Between Kim YoungKwang And Park BoYoung Endearing