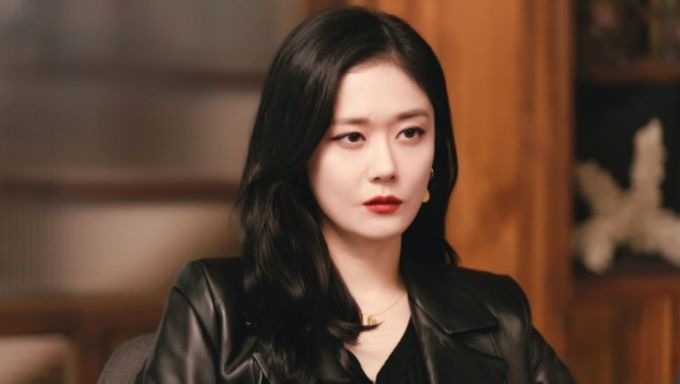 Jang NaRa is back with a magical bang in her latest small screen project, "Sell Your Haunted House" alongside CNBLUE 's Jung YongHwa  who has taken this drama on as his first project since his military discharge. Also known as "Great Real Estate" or "Daebak Real Estate", this drama explores a supernatural realm that is closely linked with worldly affairs and business.
Jang NaRa plays Hong JiAh, a businesswoman and owner of a real estate agency. However, she is not your usual business owner. Blessed with beauty, brains and a seventh sense whereby she can see spirits and exorcise them. Naturally, this gives her an upper hand when it comes to making her real estate business thrive because haunted properties are abundant and usually sell at a loss or don't even sell at all. However, because JiAh can exorcise spirits ad cleanse properties, making them good as new again, she gets to earn a profit from selling those properties.
On the other hand, Jung YongHwa plays Oh InBum who is intellectually on pretty much the same level as JiAh. He's a con artist running scams based on the notion of ghosts. However, he doesn't personally believe in the existence of ghosts but rather exploits those who do. He pretends to be an exorcist, which is clearly a hot profession in the universe of this drama because evil spirits are apparently always running amuck. He's effectively manipulative, making his clients believe in him despite the fact that he's obviously conning them.
Right off the bat, the similarities of JiAh's character design is uncannily similar to Hwang JungEum's WolJoo in "Mystic Pop-Up Bar", complete with the elegance, red lipstick and the iconic binyeo. The same goes for the ghosts, how they exist and how they dissipate. However JiAh is quite different from any such characters we have seen before when it comes to her personality. She's fiesty and confident but she has her own inner struggles too. Her powers seem to be limited for what she needs to do desperately, which is allow her mother's spirit to pass on to the light as a good spirit. Such a clause is positively one of the most unique when it comes to supernatural K-Dramas and adds just the right amount of human fallibility to our otherwise undefeated heroine.
Spoiler Alert!
Through the course of the first episode, we're introduced to the two lead characters, their similarities and their differences. Being technically in the same business, the two are undoubtedly rivals. As a matter of fact, InBum visits JiAh because he considers her as competition and while clearly there is chemistry between them, we have a long way to go before it is realized. As both of them are revered in this "industry", one time both JiAh and InBum ended up having the same client. InBum secretly followed JiAh to see her methods and potential sabotage them and/or adopt them into his own techniques. However, JiAh inadvertently finds out that InBum too is a psychic and a powerful one at that too. As a matter of fact, he is powerful enough to help her exorcise her mother, which she has been unable to do.
Episode one ends on that note and while it is a good introduction, it doesn't leave too much of a strong impression. However, episode two takes a wild turn, enough to make you want more. It does feel like viewers are given way too much information at once in the second episode but through this, the drama reasserts itself, ensuring the audience that they're not here to play around.
In episode two we find out that InBum holds and can recall the memories of resentful spirits that have entered his body. Through a number of challenges, JiAh tests his psychic abilities or more significantly, the sheer strength of his abilities and admittedly, it is made clear to JiAh that InBum is way more powerful as a psychic that anyone she has ever crossed paths with before. This makes her optimistic about the prospect of finally helping her mother let go of her attachment to the material world. On the basis of this prospect entirely, JiAh proposes to form an alliance with InBum and for the time being, the two agree on a partnership.
When InBum tries to exorcise her mother however, he's unable to do so and in turn, gets so terrified that he feels as if it is a near death experience. He passes out and then recalls the memories of his murdered uncle as well as the face of the murderer. As it turns out, his uncle was murdered by JiAh's mother and with this piece of information, the episode ends.
Without a doubt, this episode raised the anticipation for this drama manifold and viewers can't help but wait eagerly for the next episode. A lot is happening and very quickly too so it will be interesting to see how this narrative is carried forward over the course of 16 episodes. Clearly there will be a good amount of twists and turns, coupled with unfortunate yet fated interconnectedness and of course, destiny. Jang NaRa and YongHwa are doing an incredible job and the drama overall is an incredibly refreshing take on the genre. "Sell Your Haunted House" is a must-watch.