MONSTA X's ShowNu is making fans laugh one more time!
During a fansign on the April 14th, a funny episode between a fan and the idol was reported online.
The fan brought to Shownu a pink wig and asked him if he could wear it. The idol after checking it said it was ok! He put the wig and all the fans started to laugh.
Fan: "Hahahahaha, you look handsome! Hahaha, I am sorry"
ShowNu: "Don't be ... if I can make you laugh..."
He then put the mustache.
ShowNu: "Is it ok?"
Fan: "Yes! You look like Super Mario!"
ShowNu: "Haha" *why I am here and why I am doing that*
Fan: smiling, "Did you have lunch?"
ShowNu: "Yes, ... but why are you doing this to me?"
Fan: *Failed to change of subject*
The pictures are even funnier!
Check more of the episode in the video!
[📺]180414 김포팬싸 :: 몬스타엑스 셔누🐻 #몬스타엑스 #MONSTAX #셔누 #ショヌ #SHOWNU #JEALOUSY #젤러시 @OfficialMonstaX

셔핑쿠 좀 보고 가실게여ㅋㅋㅋㅋㅋㅋㅋㅋㅋ

초반에 본인도 웃겨서 웃는거 너무 귀엽구여😭😭😭😭😭😭😭

민혁이한테 또 아무렇지않게 브이해주는 순딩이야요ㅜㅜ pic.twitter.com/jUu7fM2oGm

— 𝖲𝖧𝖮𝖶𝖸𝖮𝖴 (@_19920618com) April 14, 2018
Before he removed everything, MinHyuk stood up and took a picture of him while laughing. It's too hilarious to just forget about it.
Read More : ShowNu's Cute Mistake On Mcountdown Makes Everyone Laugh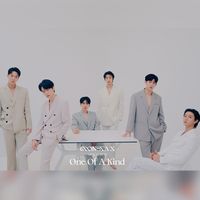 Became a fan of MONSTA X
You can now view more their stories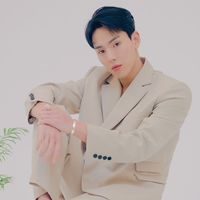 Became a fan of ShowNu
You can now view more their stories