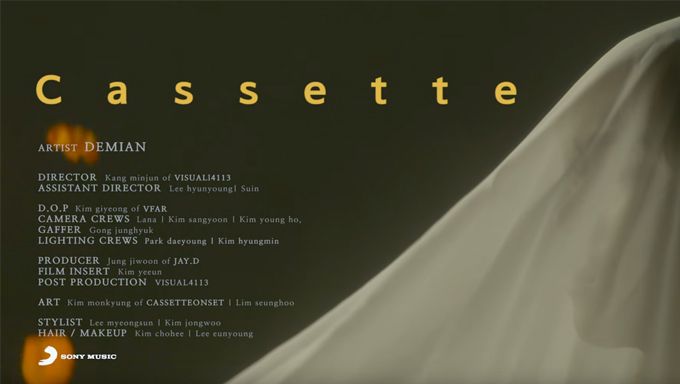 Singer DEMIAN, an artist signed exclusively to Sony Music Entertainment Korea, will drop his first single "Cassette" on March 11 and make his grand debut.
DEMIAN is a singer who goes against the conventional singer-songwriter concept and starts a new genre of contemporary artistry as a 'modern singer-songwriter,' gaining attention from both fans and the general public.
"Memories change the more you linger on it," explained DEMIAN. "Just like a cassette tape that droop and change the more you listen to it, the song is about stretching the memories and painting over it here and there."
DEMIAN aims to grow into an iconic artist who takes the stage in and outside of Korea, with his very own musical world that he has built with his colorful imagination and soulful voice.
Watch out for DEMIAN on his journey to become the 'modern singer-songwriter' of his goals to realize his musical philosophy through diverse mediums.