SM Entertainment is one of the most successful K-Pop entertainment agencies in the world. And in order to maintain their success, part of their agenda is to continuously seek out new talent in order to develop new stars.
Thus, the agency has casting agents who actively go around places to connect and approach young people who have the potential to become the next superstar idols.
If you're a fan of an SM idol group, you'd know very well that some of the group members were brought in to the agency through casting agents.
Although casting agents work hard to acquire new talents, they sometimes miss or lose certain individuals due to uncontrollable circumstances. In fact, there are well-known stories of casting agents chasing after certain individuals like cat and mouse on the streets because the individuals being chased initially thought that the casting agents were con men.
Below are two extreme examples related to SM's casting system.
SeHun (EXO)
We'll start with the good example. According to the story, SeHun was eating tteokbokki after school when he caught the attention of a casting agent. The agent then approached him cautiously, but SeHun began making a run for it as he felt threatened. A chase ensued afterward for nearly thirty minutes before the agent caught up with SeHun and explained why he wanted to speak with him.
Jin (BTS)
To think that BTS member Jin could have ended up in SM Entertainment and not Big Hit Entertainment seems quite interesting. According to the story, a similar scenario occurred in Jin's case as well. The casting agent approached Jin, but like SeHun, he made a run for it as well. The agent chased after Jin but it seems that the BTS member was a bit quicker than SeHun, as the agent was unable to catch up with him. It turns out that Jin made a run for it because he thought the agent was a criminal.
Perhaps SM Entertainment should begin casting even casting agents who look friendlier?
Read More : How K-Pop Aesthetics Captivate Fans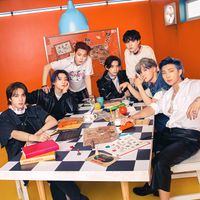 Became a fan of BTS
You can now view more their stories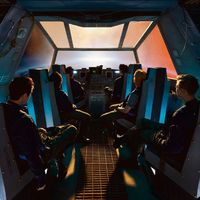 Became a fan of EXO
You can now view more their stories