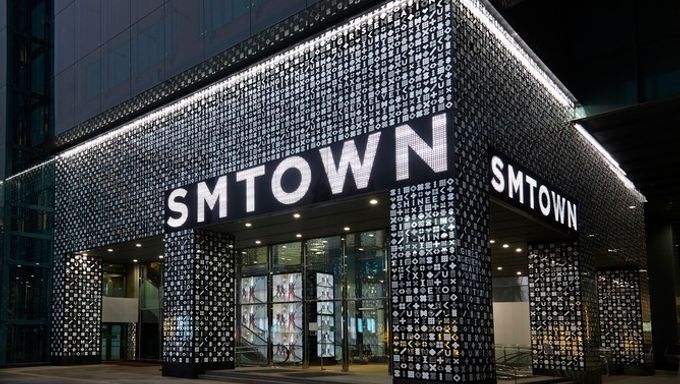 SM Entertainment idol group fans are currently unhappy with the agency as it has been reported that albums and merchandise of other agencies' idol groups are currently being sold at SM TOWN.
Wanna One, BTS, TWICE and NU'EST albums were spotted at the entertainment agency's flagship store in Seoul, South Korea.
Of course, SM Entertainment has been known to always keep an open mind for business as the agency is very industrious, delving into other types of businesses including distribution.
In fact, the store also sells movies as well.
And fans have been in protest ever since.
EXO-L, Reveluv, ELF, SONE, MEU, Shawol, NCTZen, BOA fans and all SM stan! Let's make #SM_팬기만_STOP trending as @SMTOWNGLOBAL has started selling non SM artists's album at Artium like Twice & Wanna One's album. SM should focus on their artists. They deserve better than this.

— 娜米拉 Nabilah (@shesdreaming__) December 22, 2018
First you disrespected your artist now this?? #SM_팬기만_STOP pic.twitter.com/cBmxOyYqSC

— ⓜⓘⓒⓢ; (@ohminnideer12) December 23, 2018
#SM_팬기만_STOP
I don't have words anymore. I always though sm couldn't amaze me anymore but this time.. seriously. You can't use your groups as objects, with no promotions at all and let them in a dungeon forever. Now you sell other albums from other artists?! @SMTOWNGLOBAL

— ً (@YuuyaSae_) December 23, 2018
We are not against the non sm artist but selling their goods in your store while your very own artist's goods are not available is very disrespectful on our part and also the artist. you are promoting them but you cant even do it for your own artist?. #SM_팬기만_STOP

— eirrey bbh (@reianneruiz) December 22, 2018
I've been dying to buy EXO lighstick or should I say WE the new exols or exols that still don't have LS, all been dying to buy eribong but we can't because you can't restock it yet here you are selling non sm stuffs. Such embarrassing move, SM.

— 내 세훈 ? (@senisehunie0412) December 22, 2018
I get SM is the music distributor of companies like JYP & Bighit, but before selling merch of other artists, WHY DONT YOU FIRST RESTOCK YOUR ARTISTS' SOLD OUT MERCH/ALBUMS (especially EXO's)? YOU NEED US AND OUR MONEY, NOT THE OTHER WAY AROUND #SM_팬기만_STOP @weareoneEXO

— ❄️?✨ LOVE SHOT ? (@Kairisma88) December 22, 2018
Do you agree with the fans?
Read More : IZ*ONE vs. CLC, Fans Talk About Song That Was Originally Intended For Latter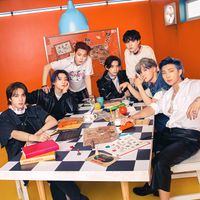 Became a fan of BTS
You can now view more their stories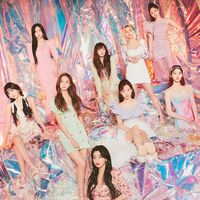 Became a fan of TWICE
You can now view more their stories