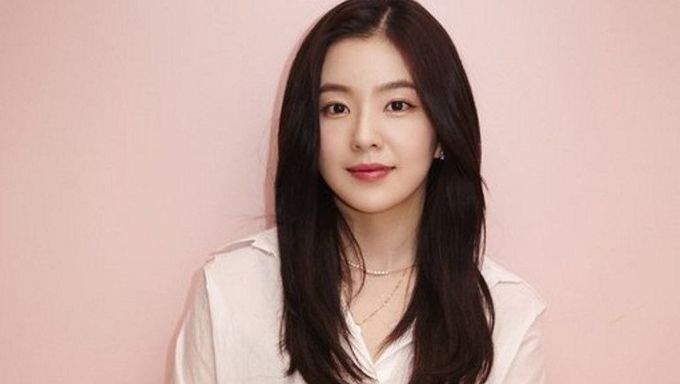 Three K-Pop idols in SM Entertainment have had quite a rough year in 2020.
One thing to keep in mind about K-Pop idols is that although they may appear to be flawless and perfect due to their charisma, beauty, and talent, they are human like the rest of us.
There must be an incredible amount of stress and pressure that idols face, as one small mistake can turn into an unfavorable situation where they receive intense criticism from the public.
And in addition, idols too have their private lives, which really is no business of anyone's except their own right?
Below are three SM idols who we hope have a better year in 2021.
Irene has been caught up in a controversy in recent times, as there have been a few industry professionals who called her out for having a bad attitude.
It all started when a stylist wrote a lengthy message on social media saying a famous female K-Pop idol known for her undisputed beauty caused her much grief and stress, with the hashtags "monster" and "psycho. The stylist claimed that the idol would throw fits if things didn't go her way, glared, and screamed, making the working environment quite unpleasant to work in.
Eventually, other industry professionals began to join in, saying that what should have been revealed to the public, has now finally been revealed, including one music video director.
Even a famous stylist in China, Belle Shao, talked about Irene's attitude causing problems as well.
Irene later uploaded an apology on Instagram, expressing regret over her attitude.
Fans have been somewhat divided on opinion regarding Irene afterwards.
Some have stated that her character was a problem while there were even some fans who went as far as to demand the removal her from Red Velvet.
And while there have also been fans who have been defending her saying that idols can't always be perfect, the controversy surrounding the idol has not completely died down yet.
Fans who defended Irene have been claiming that some stylists were unable to do their jobs properly and that caused her to make small mistakes during performances, which they believe was the source of Irene's bad attitude resulting from stress.
One such case that fans believe was during the Yeong dong daero K-Pop Festival when her audio equipment fell off during a performance.
Many fans are probably also however hopeful that this isn't the only side to Irene that the world will remember her as. Irene definitely has had her better moments, quite a lot throughout her career, and 2021 hopefully will be a year where she'll be able to redeem herself.
Chen (EXO)
Oh boy, was there quite a loud commotion when it was revealed that Chen would be having a baby and be getting married to his girlfriend.
Although not all EXO-L's responded with such hate and negativity, the few that did express their outrage were quite loud and persistent in getting their message across.
From protests and demands to have him removed from the group, it's been a tough year for EXO's Chen as well in 2020.
So you might be wondering why on earth would getting married and having a baby be a reason for being condemned. Well, in South Korea, the fans are all about idols refraining from engaging in romantic relationships during their career, and to focus only on fans and performing.
Obviously, this just shows that the a part of fandom culture in South Korea still has ways to go, as it doesn't respect the private lives of K-Pop artists fully. Of course, not all fans are like this, but there's still enough to cause quite a big problem for idols doing what they want to do in their private lives.
Ever since the commotion began, Chen has been keeping a low profile, and eventually enlisted to serve in South Korea's mandatory military service.
Domestic and international fans have shown completely polar opposite reactions to Chen becoming a husband and a father. Yes, it's unfortunate, but since Chen still is loved and is receiving lots of support from the majority of EXO-L's, fans won't have to worry about him being removed, hopefully.
We wish Chen a better year in 2021, as he starts a new life with his family.
Jongdae, i wish to you and your precious family just happiness, congratulations and let's welcome this precious blessing and little flower✨🌸 #CongratsChen #WelcomEXOPrincess #종대야_축하해 #CHEN_BEST_DAD pic.twitter.com/QXtQB010dt

— Kor开ngi ❄⚡ (@k_orangi) April 29, 2020
ChanYeol (EXO)
An anonymous person on the internet accused ChanYeol of cheating on her, with multiple women, when they were secretly in a relationship.
Of course, there has never really been any evidence to support that any of this is true.
However, like wildfire, the criticism and demand for ChanYeol's removal from EXO spread on various online communities in South Korea.
His appearance on 'Law of the Jungle' was met with an intense backlash from netizens and angered EXO-L's as well.
SM Entertainment initially stated that they had no official stance regarding the accusation, but later expressed intentions to take legal action against defamation of character against their idols.
SM엔터테인먼트입니다.https://t.co/mnEJwH2rhM pic.twitter.com/5CFSBHQcIe

— SMTOWN (@SMTOWNGLOBAL) November 2, 2020
Hopefully, 2021 will be a better year for these three SM idols.