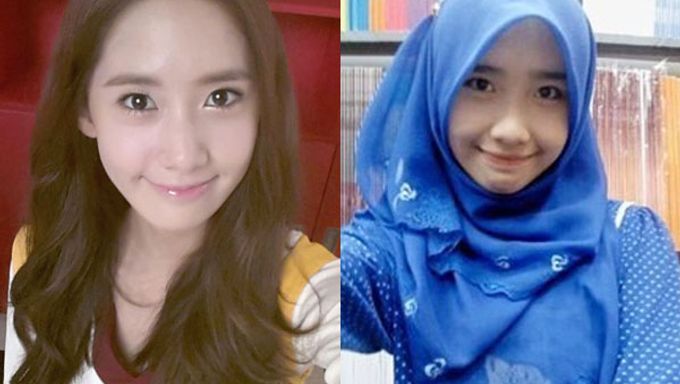 Doppelganger often appear in movies, games and books, but it's not only limited to them.
It can also occur in the entertainment industry. Every time we have looked at so many girl groups, and we have found them who have a few like other celebrities. 
Must Read : 2015 Idol Girls' Doppelgangers
Here is a Malaysian girl who looks a lot like a member of top girl group. Recently the girl concealing her face with a chadora is becoming very popular online. Immediately after the release, the photo, which captured by a netizen, was rapidly disseminated over the Internet.
Source by. kaskus 
You can feel that she closely resembles Girls' Generation's Yoona very much. As you know, the visual member's remarkable appearance always brings her to the attention of many netizens by churning out numerous lookalikes. Above all, the Malaysian girl is the most unbelievable celebrity lookalike ever. She could totally pass as Yoona's sibling. Considering there are over 7 billion people on this earth, someone's bound to be your doppelganger, and this foreigner and the top idol girl prove just that. 
They really look alike, don't they?
Must Read : 10 Things About K-idols Who Look Like Iconic Cartoon Characters