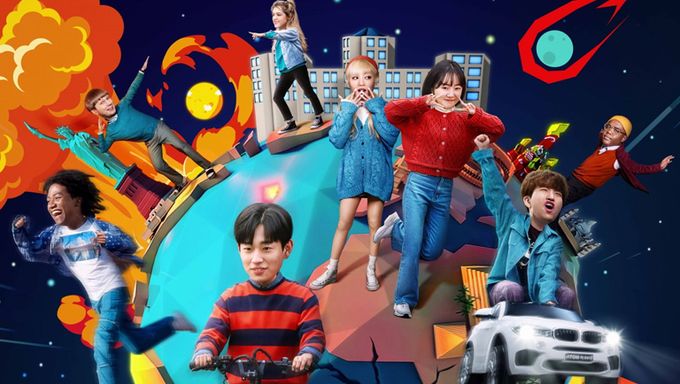 The Netflix Original Series "So Not Worth It" has gathered a lot of attention since it was announced with its multi-cultural cast. It is a sitcom telling the stories of international students in dorms in Korea.
The cast is full of rising and popular stars. Park SeWan, Shin HyunSeung (also written Shin HyeonSeung), GOT7's YoungJae, (G)I-DLE's Minnie, and Han HyunMin are the lead actors.
Park SeWan is a rising actress who has acted in the dramas "School 2017", "Just Dance" and "Never Twice". Shin HyunSeung is a rookie actor who has acted in the web drama "Be My Boyfriend".
YoungJae and Minnie are well-loved idols. Minnie is debuting in acting with this drama. Han HyunMin is a famous Korean model-turned-actor who is active on TV shows too. He is also known for being the first Korean model of African descent.
Here is more information.
So Not Worth It (2021)
Information
Title: So Not Worth It / Naeil jiguga manghaebeoryeosseumyeon johgesseo / 내일 지구가 망해버렸으면 좋겠어
Director: Kwon IkJoon, Kim JungSik
Writer: Seo EunJung, Baek JiHyun
Network: Netflix
Runtime: From June 18
# of Episodes: 12
Genre: Sitcom
Language: Korean
Summary
New friends, new loves and new experiences mix together inside a colorful college dormitory in Korea that's home to students from around the world. (Netflix)
Cast
Park SeWan as SeWan
Korean #ToughAsNails #ResidentAdvisor
A Korean resident advisor in charge of the dorm. (Netflix)
Shin HyunSeung as Jamie
Korean American #Heartthrob #WhoIsThat?
A mysterious newcomer harboring a secret. (Netflix)
Korean Australian #AllTalk #TheYoungest
A son of the CEO of a global food chain based in Australia. (Netflix)
(G)I-DLE's Minnie as Minnie
Thai #K-DramaFan #Fashionista
A student from Thailand with K-Drama fever. (Netflix)
Han HyunMin as HyunMin
Korean #ForeignerCosplay #SoKorean
The unfortunate Korean student who is eager to live in the dorm as he has to commute for long hours every day. (Netflix)
Terris Brown as Terris
Trinidadian and Tobagonian #Casanova #ShowOff
Terris is from Trinidad and Tobago. He is a Casanova who keeps on changing of significant others. He is smart and confident.
Carson Allen as Carson
American #OldFart #Grouchy
Carson is from the U.S.. She is a kind of a boomer who likes to eat. She has a hot temperament but she gives good advice to her friends.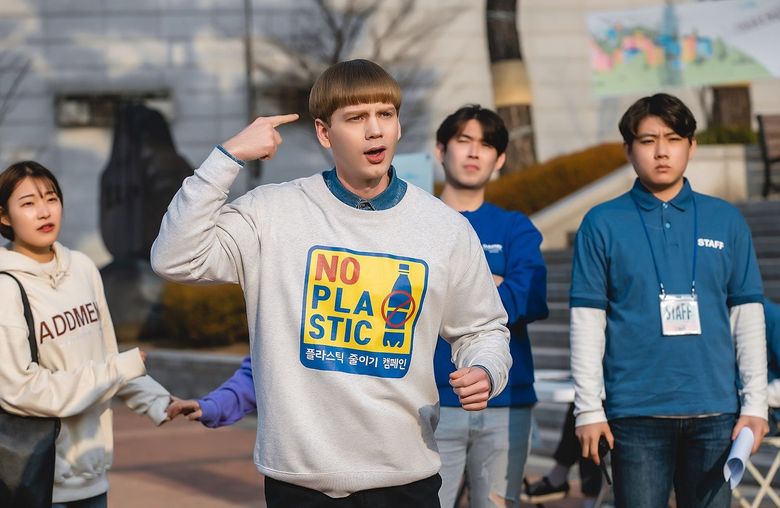 Joakim Sorensen as Hans
Swedish #Phony #Weirdo
Hans is from Sweden. He is a "Confucian boy" who is strict about the rules for others but not that much for him. He is an annoying character among his dormmates. He brags about knowing the most about Korean culture but also finds himself getting swindled easily, due to his gullible nature.
Interesting Facts
Here is one of the teasers.
Here are the posters.
Here are the first released pictures.