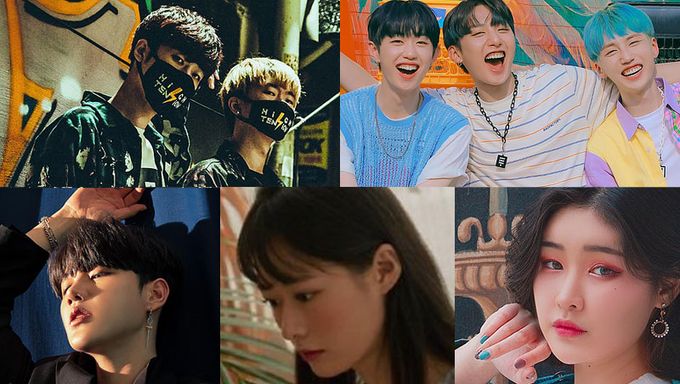 SOK online FEST will be held for the first time August 29th at 2pm CEST through DigitalFep, a unique event which will gather artists from South Korea. Our line up will be formed by M.O.N.T, Oh Saebom, Cha Seungju and High Tension, hosted by the first Spanish K-Pop singer, Hyemin.
A special connection with South Korea where fans from all over the world will be able to communicate with their favourites groups and artists. Spectators will not only watch the performances, they will be able to take part in a Q&A or giveaways with the promoter and artists through their social media. An incredible opportunity to relive going to K-pop shows amid the pandemic.
The line-up is made of 4 groups and solo Korean acts, each of them focused in a musical genre and it relies on MC Hyemin. Thanks to our artists, the festival will hold different sides of the Korean music industry:
M.O.N.T (몬트), a Korean boy group which thanks to its music could go on a global tour. Some of their most popular songs are: Will you be my girlfriend? (사귈래 말래?), BOOM BANG (붐뱅) or Rock Paper Scissors (가위바위보).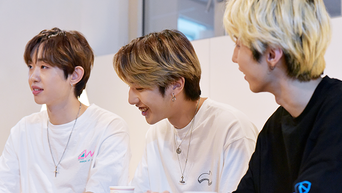 Oh Saebom (오새봄), K-pop solo act and member of MAXXAM, he was launch to fame after being in Produce x 101. He debuted with his song Tie, but is also known for covers as Move or Dramarama.
Cha Seungju (차승주), rising R&B and indie star, known thanks to her sweet voice. Fall in love with her songs: 어쩌면 우리, 오늘, 밤 or 좋아해 너를.
High Tension, EDM duo, vibe with their live synthesizers and electric guitar. Get ready to dance to Memories, Infectious or High Mode.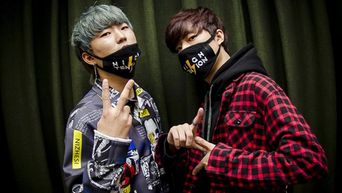 Hyemin (혜민), the first K-pop singer in Spain. She is also the host of Flooxer Now's show, Hola K-Pop. Some of her songs are Starlight or Fate.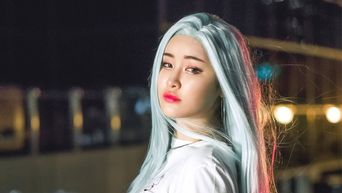 https://www.facebook.com/Kpopmap/videos/430030534565282/
This festival is organised by SOK Entertainment, promoter and producer of K-Pop events in Spain, they bet on the connexion of Spanish's and Asian's culture. Skilled at parties, concerts and cultural events, they pull for the first Spanish online K-Pop festival.
SOK online FEST tickets will be on sale August 11th, at digitalfep.com. The price is 6€ and there will be limited tickets.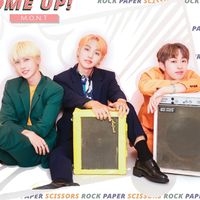 Became a fan of M.O.N.T
You can now view more their stories