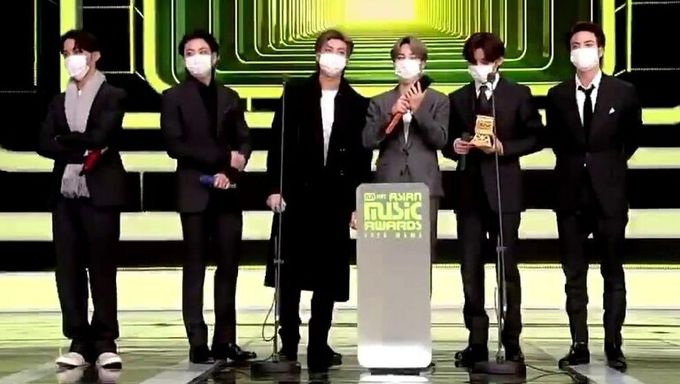 MAMA 2020, the annual K-Pop awards ceremony, once again managed to cause a substantial number of fans to be displeased.
Ironically, despite being one of the biggest awards event for idols, it seems that there hasn't been a single year where this particular awards ceremony has avoided the rebuke and criticism of K-Pop fans.
This time around, many fans have been demanding answers after South Korean media Dispatch reported saying that actors and actresses were given comfortable waiting rooms and catering services while the majority of the idols had to wait in the parking lots and even had to use bathrooms that were installed outside the facilities.
Inevitably, this sparked an outrage from the fandoms of the K-Pop groups.
Netizens of a popular online community in South Korea have been suggesting that a change be made in the awards ceremonies that take place annually.
And that is...
Let veteran singers and idols be the ones to present the awards instead of actors and actresses.
And truth be told, one can't help but ask just why on earth the awards ceremonies have always insisted on having actors and actresses, who do not really have any direct connection to K-Pop music entertainment industry, present the awards.
Netizens talked about how it was nice to see previous awards ceremonies where it was a veteran singer or an idol who presented the awards to the idol groups, such as the ones shown below.
Of course, fans must also consider the possibility that awards ceremonies may be more inclined to have popular actors and actresses be the hosts and present awards, as it would be good business for them with the film industry as well.
What are your thoughts?
Would this change, if implemented, improve the quality of the annual awards ceremonies?